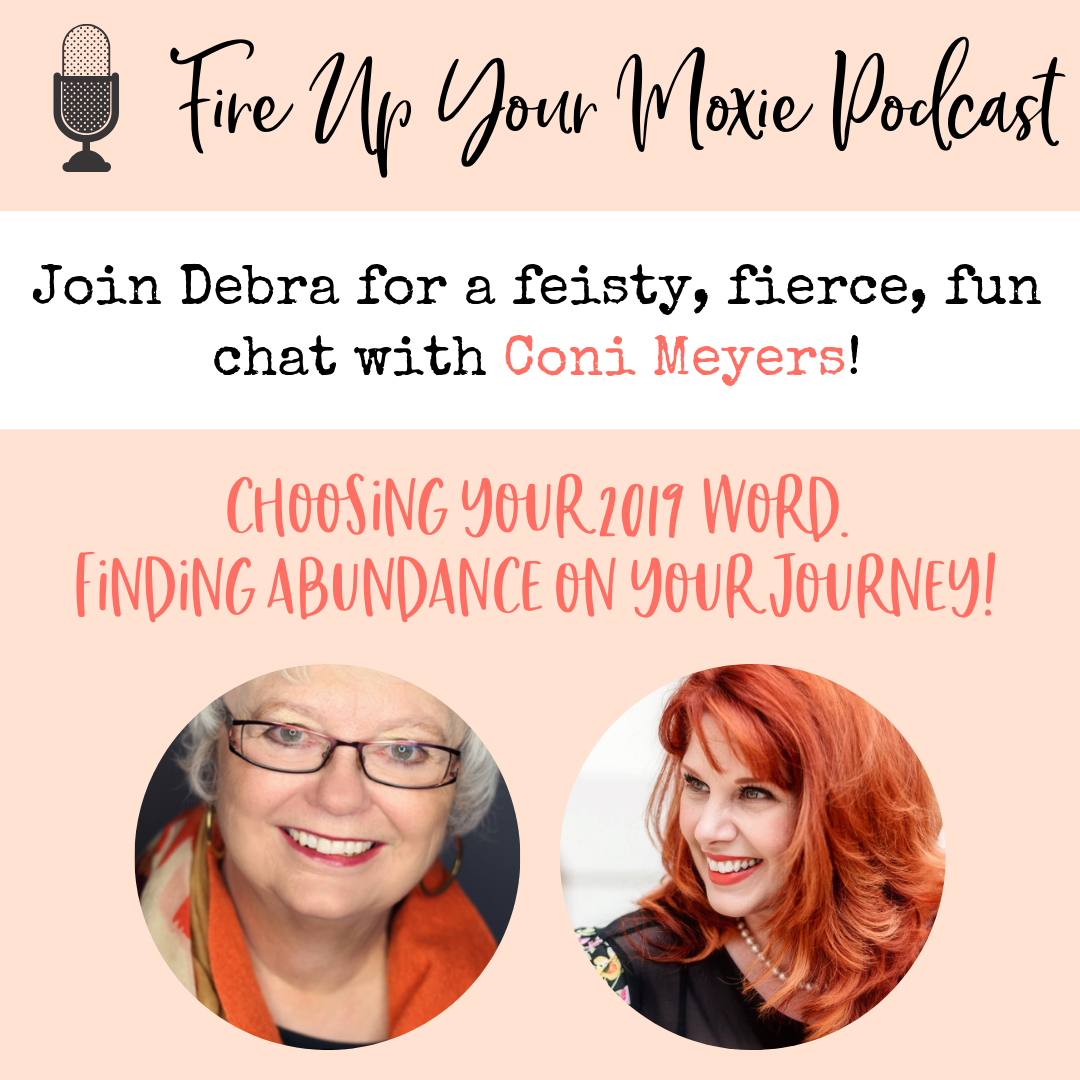 04 Jan

Coni Meyers + 2019 Words + MOXIE!

Podcast: Play in new window | Download

Subscribe: Apple Podcasts | Google Podcasts | Spotify | Pandora | Stitcher | RSS
---
On today's episode, I am chatting with a dear friend, fellow power woman, and the author of Crystalline Moments, Coni Meyers.
One of the changes I'm making this year is recording more of the beautiful conversations I have with the brilliant women in my life. This is the first of many you'll find in the new Fire Up Your Moxie series.
Coni and I had a great conversation about choosing your word for the year, how our Core Values play into it, and how they help us see those a-ha moments or as Coni calls them "our crystalline moments" throughout the year!
You will hear us mention my new guide, My Moxie life Commitments, you'll be able to find it here: https://payhip.com/b/3YC4
I share this special promo code (MyMoxieLife2019) at the end of the show that allows you to download the new guide for free until Jan 31.
Now, my dearest LIONESSES and those bold men who support us, pour yourselves a cup of tea or a glass of wine and get ready to join me in a feisty, fierce and fun conversation with Coni!