26 Apr

Spill the Tea: Lucy H. Pearce – A Divine Burning Woman

Podcast: Play in new window | Download

Subscribe: Apple Podcasts | Google Podcasts | Spotify | Pandora | Stitcher | RSS
---
Snuggle in and listen to this wonderful conversation we had with magnificent Lucy H. Pearce!
We talk about what is on her heart right now, the first book that Molly and Debra spoke about on the show back in 2020 – Burning Woman, her company – Womancraft Publishing, and so much more.
About Lucy: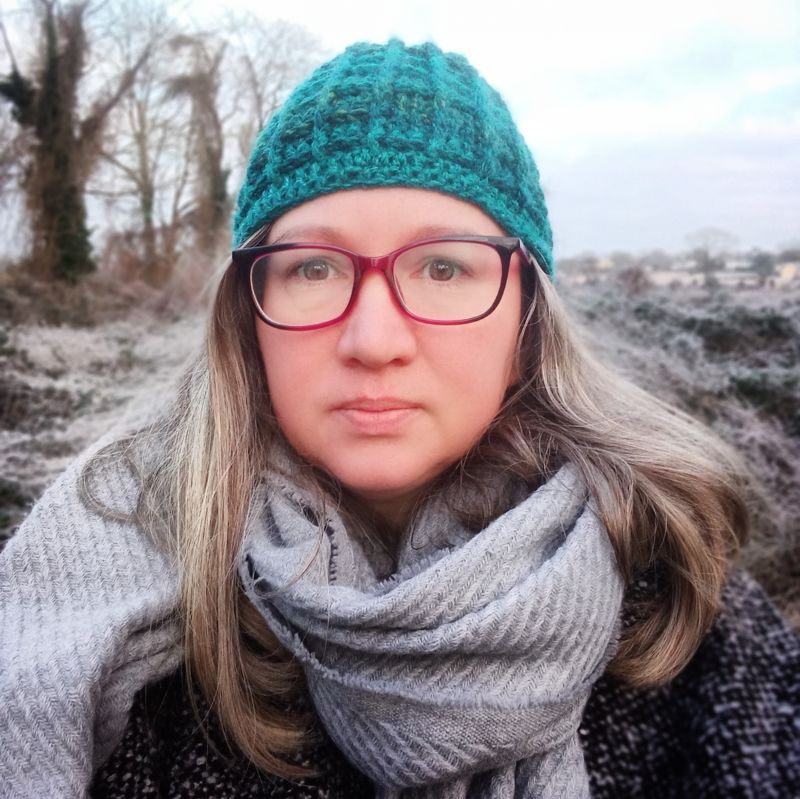 Lucy H. Pearce is driven by a need to create, connect and inspire. A best-selling author, vibrant artist, respected publisher, and editor, her work focuses on self-knowledge and healing through creativity, archetypes, and cyclical living. She gives voice to the soul: the spiritual, the liminal, the darkness and discomfort, and the magical in the midst of the mundane. Often described as raw, authentic, and life-changing, her work encourages authentic paths to self-expression and is celebrated particularly by highly sensitive and neurodivergent women. She is drawn to connecting with the seasons of the soul and world through writing, painting, digital art making, clay work, photography, and seasonal spirals –made of pebbles, seaweed, leaves, and more. She is ever drawn back to the circle and spiral and in her personal practice, she loves circle dance, women's rituals, sacred space, and music.
Her award-winning books include Burning Woman; Creatrix – she who makes; Moon Time; Medicine Woman and her most recent, She of the Sea. 
Lucy is the founder and creative director of Womancraft Publishing, established in 2014, which publishes life-changing, paradigm-shifting books by women, for women. 
She is the mother of three and lives on the south coast of Ireland.
---
Links shared during this episode:
Womancraft Publishing
Womancraft Publishing was founded on the revolutionary vision that women and words can change the world. We act as midwife to transformational women's words that have the power to challenge, inspire, heal and speak to the silenced aspects of ourselves.
Lucy's Books: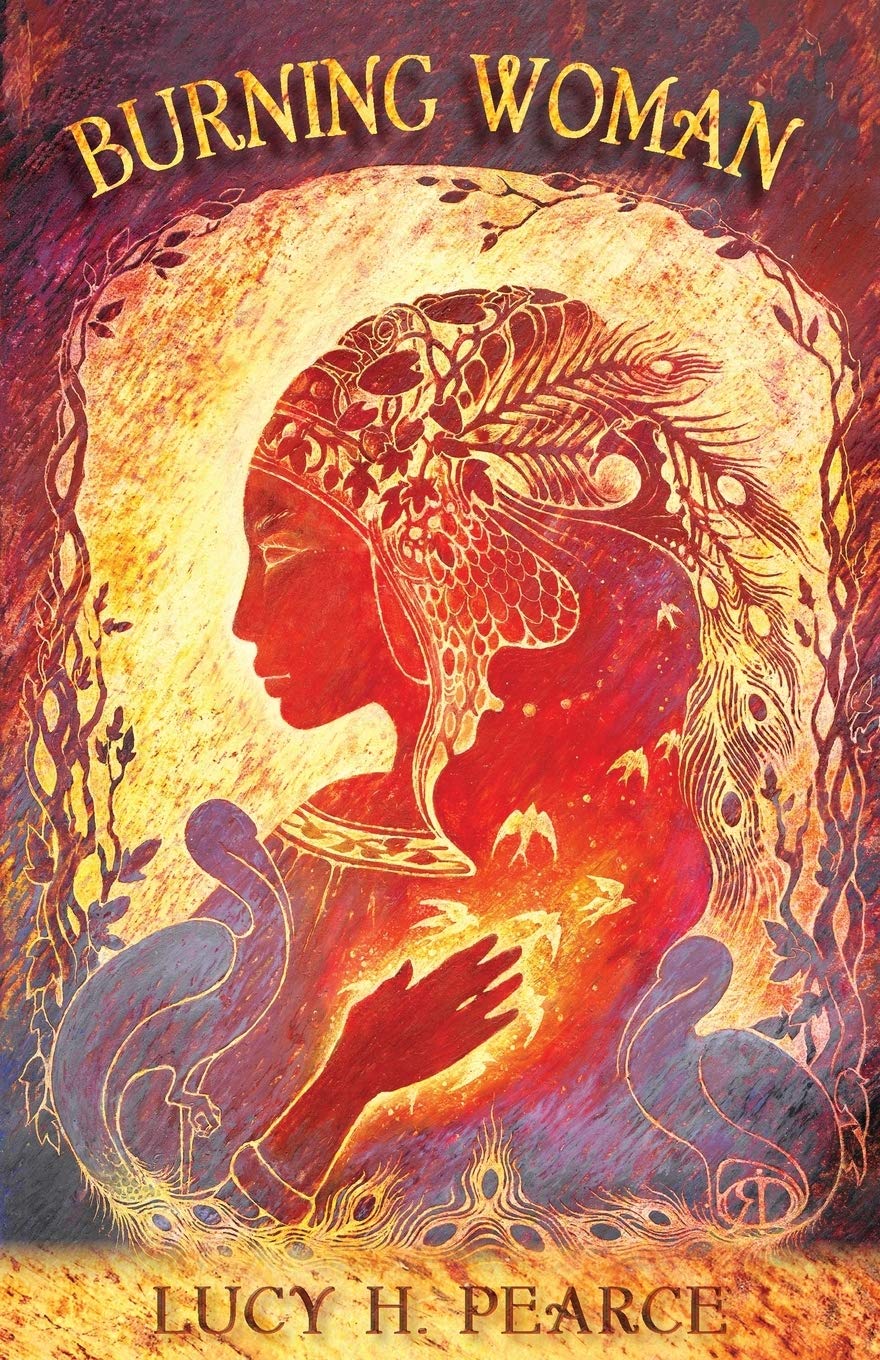 •  •  •  •  •  •  •  •  •  •  •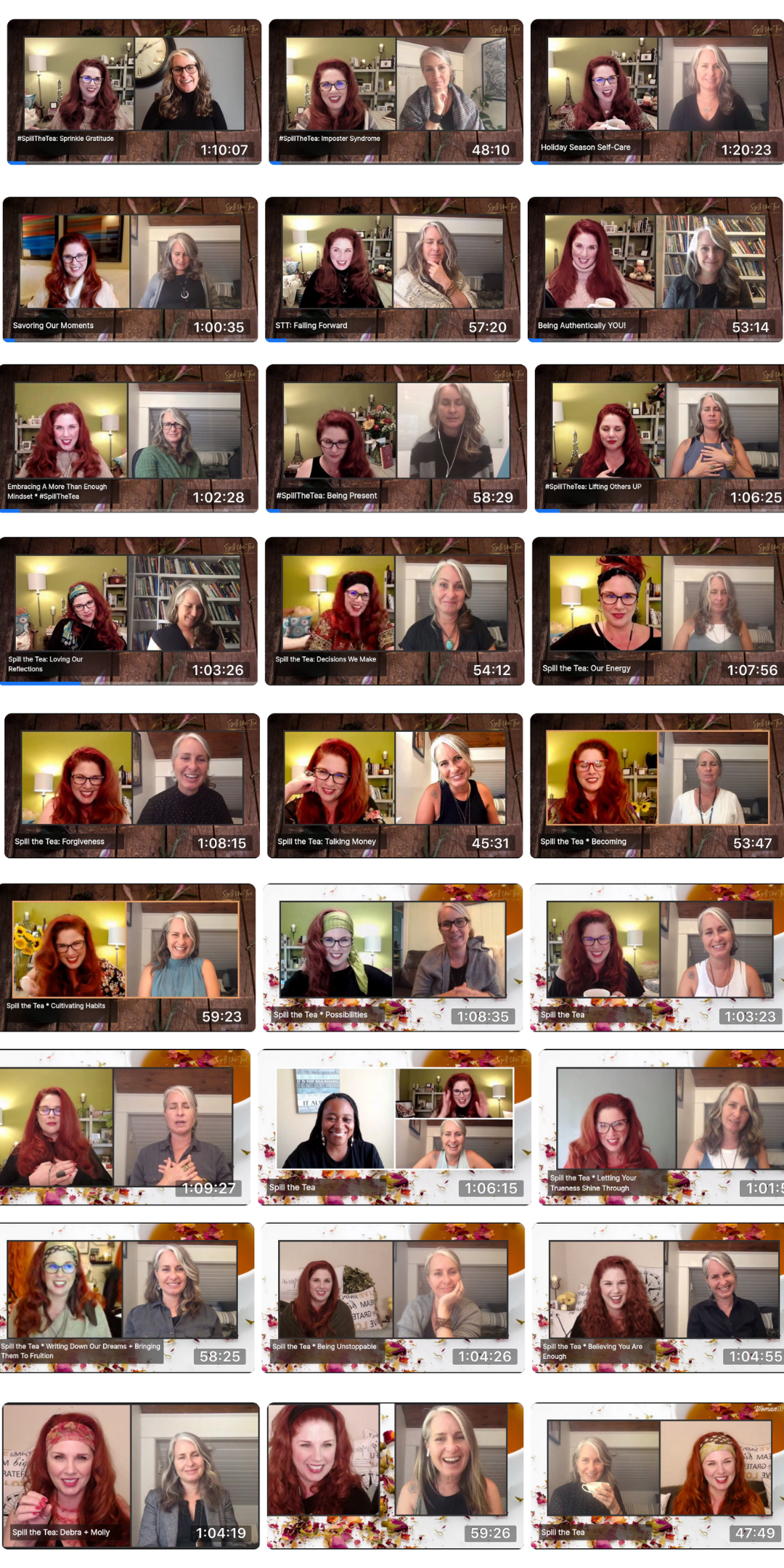 What is Spill the Tea?
One of the many fun collaborations between Molly McKinley and Debra Trappen!
Nearly every week, we get together to sip tea, do some breathwork, recite affirmations, lead meditation moments, and have a conversation about what we're reading, seeing, or doing… all with a focus on keeping a balance of divine feminine + masculine energies at our table.
Most of the time it is the two of them… sometimes they have a fellow soul-centered author or entrepreneur join the conversation! 
Take a moment to pour your favorite beverage, pop in your earbuds, and snuggle into your coziest spot (or head outdoors for a walk), and listen in on this hour of togetherness.
Learn more about MoxieOnFire.com – another exciting collaboration.
Learn more about Intentionaliteas, Molly's tea company.
xxoo