20 Jul

Summer Book Club: Mary Magdalene – You Are A Goddess #4 – Spill The Tea

Podcast: Play in new window | Download

Subscribe: Apple Podcasts | Google Podcasts | Spotify | Pandora | Stitcher | RSS

Join us for our Summer Book Club chats… our book pick is "You Are A Goddess".
---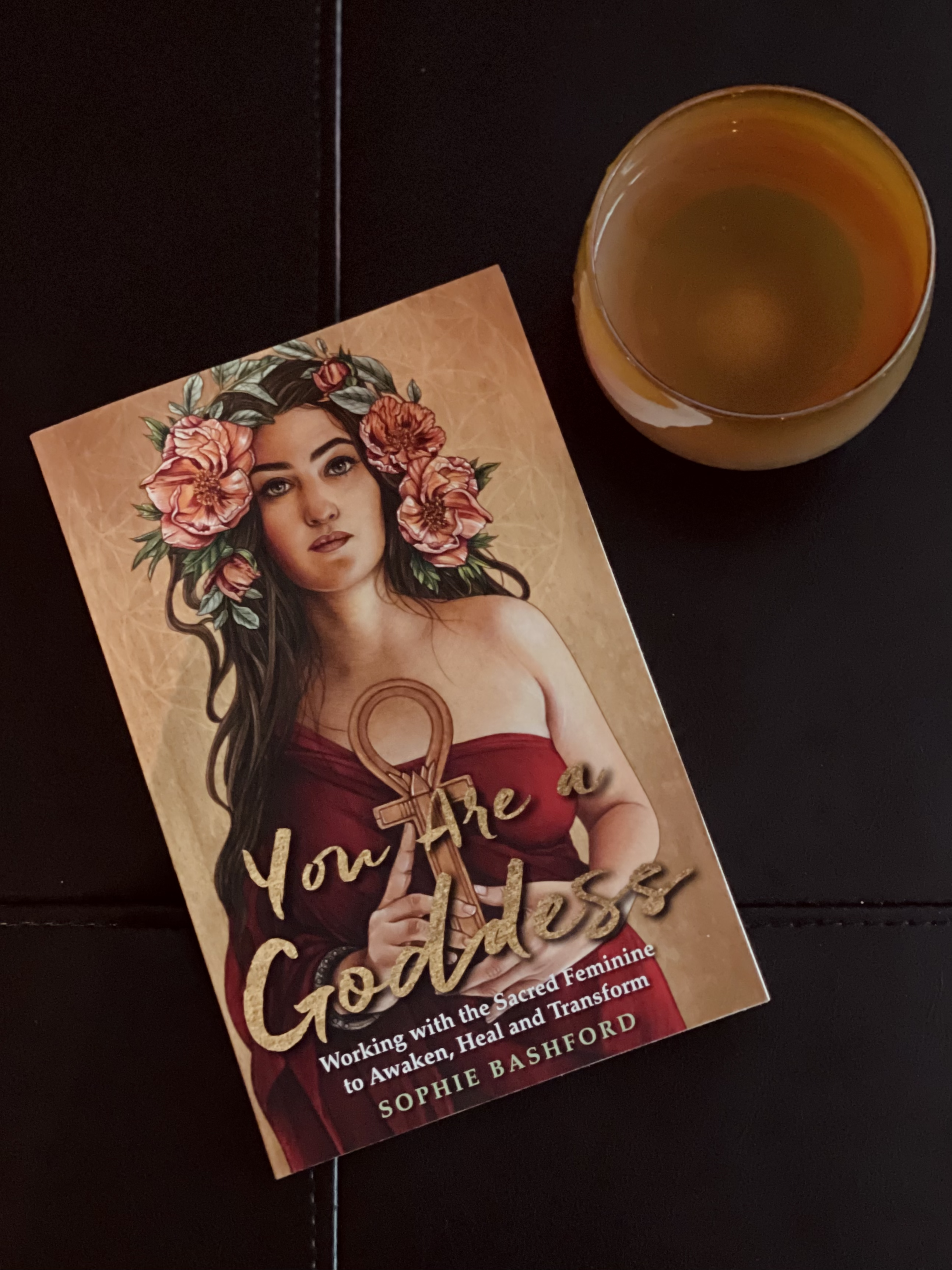 Mary Magdalene – Chapter 8
In honor of Mary Magdalene's Feast Day, on July 22nd, we decided to discuss her chapter in Sophie Bashford's book – You Are A Goddess.
We also talk about her Feast Day, the story of the Red Egg, and the true story of Mary Magdalene – not the lies passed down for over 1300 years.
Listen in, my friends. It is time to learn what has been hidden from us for millions of hours…
---
Show Highlights
Mary Magdalene's Feast Day:
In 2016, Pope Francis bumped this "memorial" into a full feast day of the Catholic church, making St. Mary Magdalene the only woman other than Mary (the Mother of Jesus) to have an actual feast day above memorial level.
In the Catholic religion, she's the Patron Saint of Women.
Truths About Mary Magdalene
? She was a beloved disciple of Jesus
? She wrote her very own Gospel. (Check out Karen King's translation here: https://www.amazon.com/Gospel-Mary-Magdala-Jesus-Apostle/dp/0944344585)
? She was present as Jesus took his final breath on the cross
? She discovered the empty tomb on Easter
? She is known as the "Apostle of the Apostles" Yes – a teacher + missionary of men.
? She was portrayed Scripturally to have a primary role over Jesus' female followers
? She is an anchor for the feminine and masculine divine flames
I love thinking about and honoring how brave Mary Magdalene was to be present as her Koinonos (Greek for Companion) Jesus was crucified – when many of the other apostles were hiding to avoid being arrested themselves. 
Now here are some things that St. Mary Magdalene was NOT:
? she was not a prostitute
? she was not the woman from the Bible that washes Jesus' feet with her tears and her hair
Did you know?
The portrayal of Mary Magdalene as a prostitute began after a series of Easter sermons delivered in 591 when Pope Gregory I conflated Mary Magdalene, who was introduced in Luke 8:2, with Mary of Bethany (Luke 10:39) and the unnamed "sinful woman" who anointed Jesus's feet in Luke 7:36–50.
Let me be clear. THE POPE MADE IT UP and this outrageous, misogynistic gossip and horrific LIE was told for over 1300 years. For well over 11 million hours this false narrative was shared. Think about that. When anyone "has concerns" about my questioning and studying the Scripture for myself – I share this story. I also share it when people say "men don't gossip – only women do".
Although these things were traditionally associated with Mary Magdalene, the Catholic FINALLY church came forward in the 1960's saying that there is no reason to believe that Mary Magdalene was either of these other women mentioned in the Bible. One (the "great sinner") goes unnamed, and it is believed the woman that washes his feet with her tears and dries them with her hair may have been Mary of Bethany, also the sister of Lazarus.
In the 80's I was still taught that Mary was a whore turned saint… I am sure many of you reading this have never heard the truth until today. It took 1,425 years for the church to truly honor Mary Magdalene in a manner fitting her part of the story and the red threads she connected when she walked this planet.
?  May we all wake up and recognize the focus and wisdom of feminist energy. 
?  May we all shed the lies spoken over and into us for so many years and proudly celebrate Mary Magdalene as a worthy inspiration.
We also talk about the Story of the Red Egg!
Christian tradition says that when Mary met the Roman emperor Tiberius Caesar at a banquet, she held up a plain egg and told him: "Christ is risen!". The emperor laughed and told Mary that the idea of Jesus Christ rising from the dead was as unlikely as the egg she held turning red in her hands. But the egg did turn a bright shade of red while Tiberius Caesar was still speaking. That miracle caught the attention of everyone at the banquet, which gave Mary the opportunity to share the Gospel message with everyone there.
Until the patriarchy saw her power grow and she was forced to flee to the South of France to live out her days – alone in a cave near Sainte-Baume.
Other topics we cover:
? Not letting terms like saint or goddess or priestess get in the way of reading and learning about this amazing woman.
? Kenosis
? Gnostic
? Twin Flames
Resource Recommendations:
The "flashcards" we were sharing:
The Divine Feminine Oracle Cards
by Meggan Watterson
These Divine Feminine cards contain 53 saints, mystics, poets, priestesses, gender rebels, cross-dressers, trailblazers, and holy troublemakers who represent both divine beings and the human women who sought to embody them. 
Pour your favorite beverage, pop in your earbuds, snuggle into your coziest spot (or head outdoors for a walk), and get ready to share breathing techniques, meditation moments, and a conversation woven together with divine feminine energy – highlighting our favorite women and goddess archetypes from the book…
---
Want to watch the replay or grab the links shared?
https://www.facebook.com/d11fireup/videos/1610546055821493
•  •  •  •  •  •  •  •  •  •  •
What is Spill the Tea?
One of the many fun collaborations between Molly McKinley and Debra Trappen!
Get ready to hear us sharing ideas, stories, and (of course) highlighting our favorite people, products, and initiatives positively serving humanity and sprinkling JOY over their slice of the galaxy!
It is our heart's desire to provide a lens for focus, a place to uncover the opportunities that abound. and create a moment to embrace grace and gratitude as we celebrate the beauty that is swirling around us.
Let's all go forth and lead with love, trust, and faith.
Learn more about MoxieOnFire.com – one of our other exciting collaborations.
Learn more about Intentionaliteas, Molly's tea company.
xxoo
---