11 Nov

What is UP with 11?
---



What's up with




the number 11?
People ask me this ALL the time…
and I love it.
11 is part of my story and sharing "why" always ignites me.
So, here it goes:
My love of 11 went to an 11 when I met my amazing husband.
I was living in apartment #1111 – he was living in #11.
We were engaged on 11/11… married on an 11th… and celebrate every 11th, every month.
When we see 11:11 (or an :11) on the clock it reminds us to slow down and connect to one another!  When we are apart we send a little love text… in person, leaning in for a smooch is our fave thing to do, but regardless of where we are – it reminds us to count our blessings and cherish our love.
There is also a divinely magical side to 11:11… It carries the strong codes of initiation, intuition, spirituality, and enlightenment.
I see 11:11 as a divine call from the Holy Spirit that there is opportunity in that moment and when I open my mind, raise the vibration, look UP, and infuse life with the energy of spiritual new beginnings… magic happens and my world is inspired!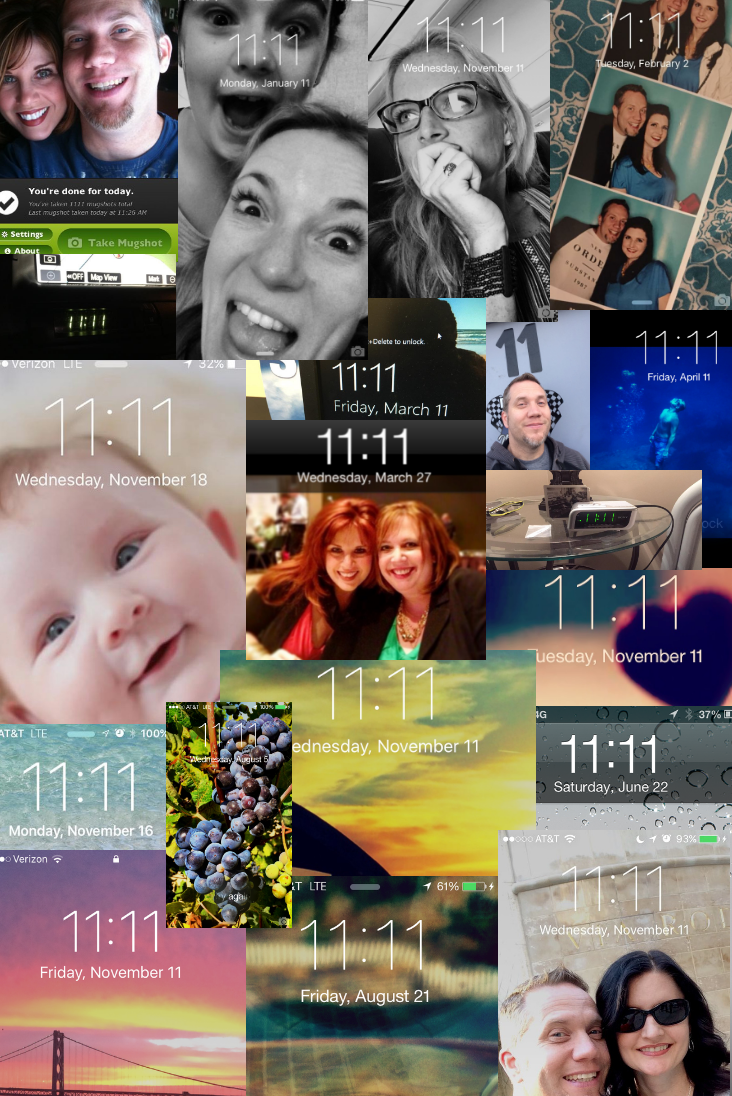 Friends and family – both online and off – associate the number 11 with me. Friends from all around the world send photos of their phone at 11:11, when they are sitting at table 11, when they are at exit 11… you get the idea. It has become my "Social Object"… something outside of a logo, name, or photo that reminds people of me.
(hmmmm… Do YOU have a social object?)
There are so many opportunities for "11" to show itself in this world – every single day. Sometimes it's on the clock… the hotel room number… on a bus… a parking spot… even the gas pump or grocery market line that happens to open! Yep, 11 magically follows and finds it's way in…
In my life and business – the number 11 is a reminder to stop, think about what is happening in that moment, and challenge myself to take the EXPERIENCE to the next level. Add a little extra "something" to make what I am preparing, creating, or engaging even more remarkable, memorable… even truly unforgettable.
Taking It To 11 Concepts = Build it up. Improve on it. Expand it. Beautify it. Fire it UP. Make a WOW experience. Honor it!
10 is fabulous number… The question is – what extra ingredient will get you to 11?
---
What will YOU do today to "Fire It UP To 11"?
As you contemplate it… Check out this fun clip from the cult classic This is Spinal Tap.  This always makes me smile and shares their philosophy on Taking It To 11!