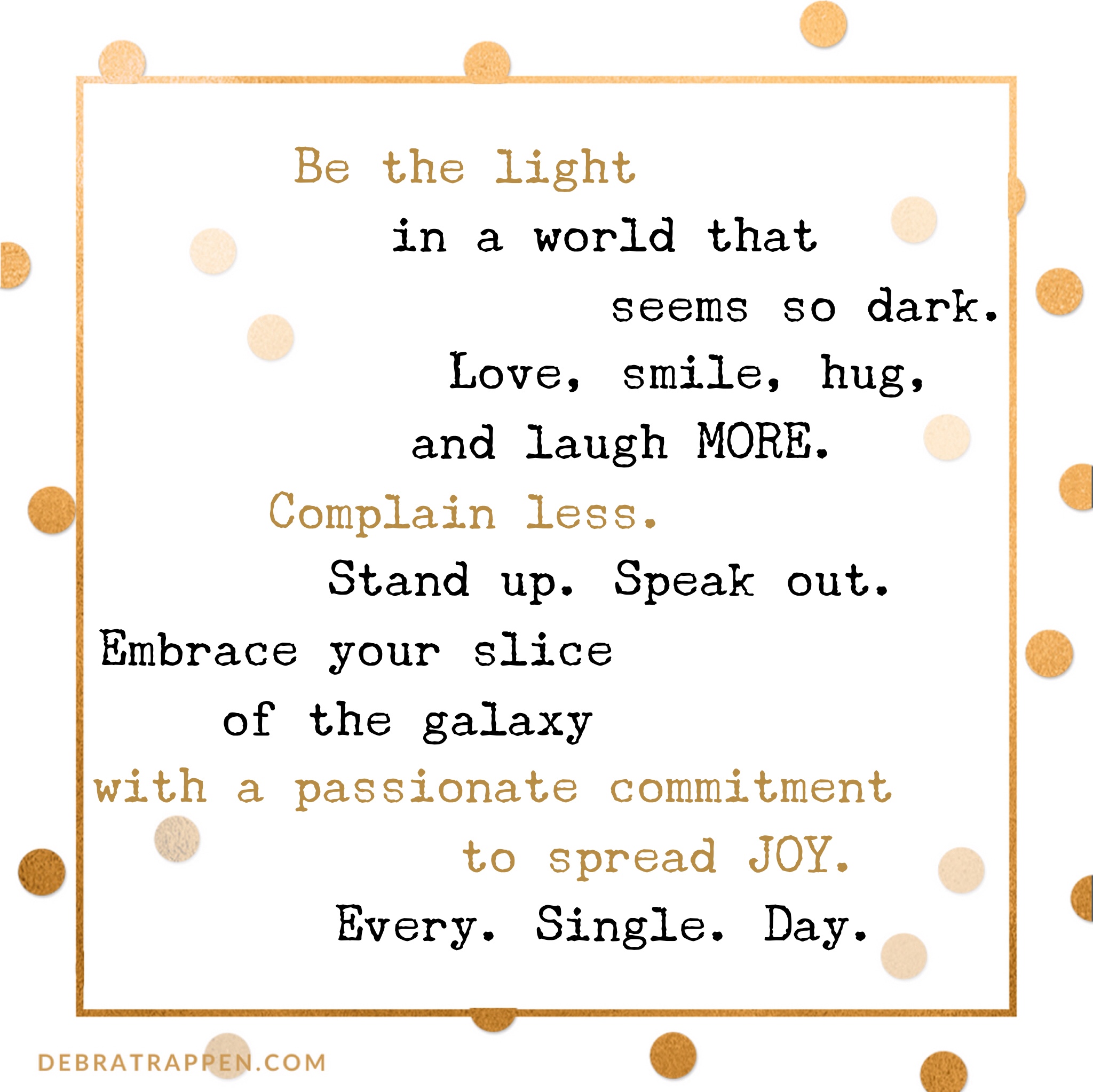 23 Jul

#MoxieMemo – Be The Light.

Today's #MoxieMemo is wrapped in a sassy hug.

Let's BE THE LIGHT and shine it on the good in our communities, offices, families, and friendship circles. There are good news stories every single day, don't hide them – share them.
Stop yourself when a complaint tickles your lips. Replace it with a smile, a laugh, and loving words about something you are grateful for today.
If you're in the midst of an unjust situation, please stand up and constructively speak out. Share your ideas and solutions. We need ways to step up and help, not more highlighting of what wrongs have already been agreed upon.
And always embrace your slice of the galaxy with a passionate commitment to spread JOY.
We need more unbridled JOY.
Every. Single. Day.
Go out and shine, my lovelies.
xxoo