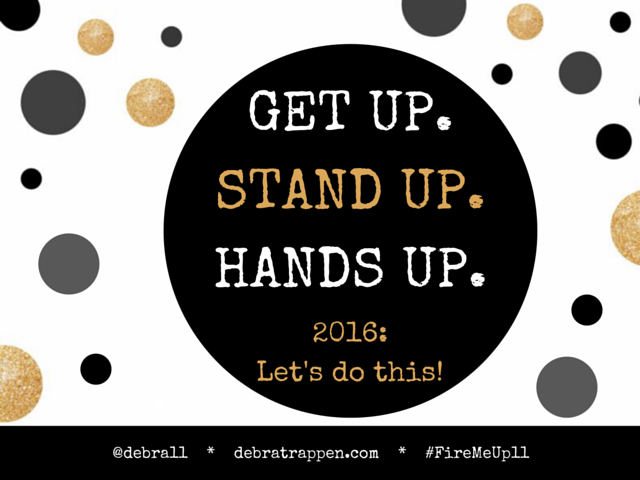 04 Jan

It's The First Monday Of 2016 – Put Your Hands In The Air! #MoxieMemo
---
Get up. (Waking up with a smile is KEY to rocking your day!)
Stand up. (Standing up is the next step!)
Hands up.  (Putting your hands in the air feels so good!)
Now, lift your voice up…  (Nice and loud – shout it out!) and repeat this:
I'm unstoppable and I'm worth it! (Replace this with whatever will fire YOU up in the morning!)
Now, go get it!  (You know what you want.  Don't be afraid to go after it!)
Happy First Monday of 2016!