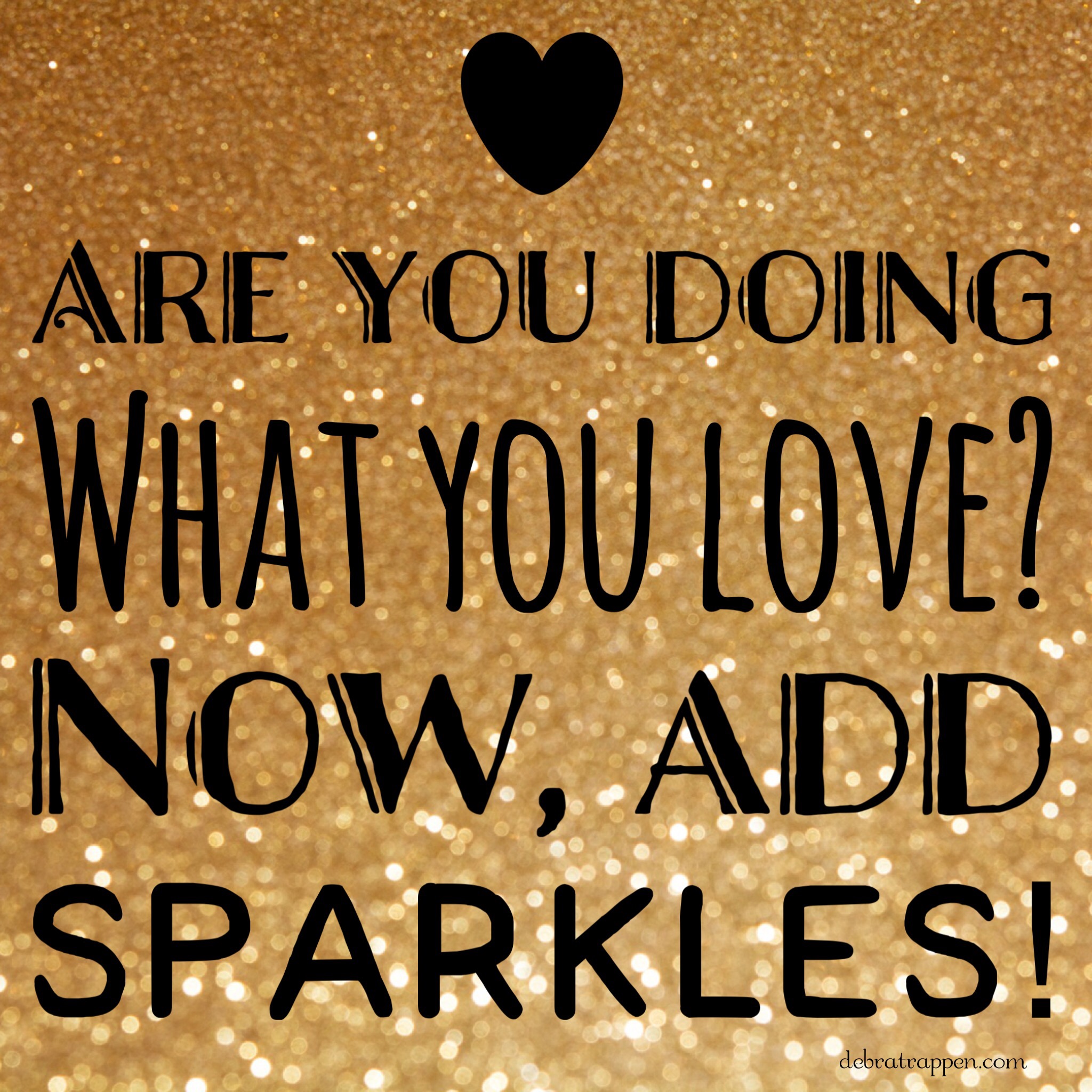 19 Aug

Are you doing what you love? Now, add sparkles. * #FireMeUp11

Hooray! I am excited to share thoughts from the Seattle launch event of Urban Campfire. This was the first event, in a LONG time, where I wasn't speaking… where I was attending to fill my own "personal soul tank". Melody's (the founder) mission with Urban Campfire: …to provide the spark for women to experience sweet moments of inspiration, both business and personal, through joyful kinship and conversation. (I know, I know – it doesn't sound like an event I would enjoy <insert sarcastic snarky tone>… *wink*)

IT WAS MAGICAL.
As you can imagine, there are oooodles of tidbits to share! For this Tips*Tricks*Truth post, I was inspired by a truth I took from several conversations and sessions. This truth is for the Power Women in my world… and the BOLD Men who encourage and elevate the women in their world!
It was a simple, yet profound reminder…
As an "entrepreneuress" (that's a sassy way to add a little power glitter, right?!) I am FREE to partner with the people I enjoy and who elevate my world, free to use the "business" language I want to use (it's okay to use "feelings and intuition"), and free to choose the projects I desire to take on.
My moxie-filled d11 translation:
"As an entrepreneuress I'm free to embrace my femininity and infuse passion and fun in ALL of my decisions." (tweet it!)
Period.
No apologies required.
This is priceless.
One of the speakers summed it all up with this fabulous GEM (another favorite of the day):
"I have so much more joy in my life since I stopped doing business like a dude."
It's been awhile since that fabulous day of amazing word and tasty S'mores. Since then I have said no to working with someone who just didn't "fit" and written proposals with a few who did. In many of my proposals, I actually sprinkle in the sentiment "the possibility of partnering together TICKLES ME"! It completely delights me as I type it and hit SEND.
Now, as I close my laptop, put my sparkly pen away, and smile… I revel in the delicious freedom that is feminine entrepreneurship. Remember not to judge each other for one another's "brand of sparkle". Revel in the opportunity to BE WHO YOU ARE in business and life… and LOVE IT!
What "freedom" are YOU grateful for on your entrepreneur adventure?
Featured image source: We Heart It