01 Jan

What's Your 2019 Word?
What is your word for 2019?
(If you know it, please share it in the comments!)
For that last 15 years, I have been choosing a word for the year. Last year it was REFINE, the year before that it was BLISS, and the year before that it was UNSTOPPABLE.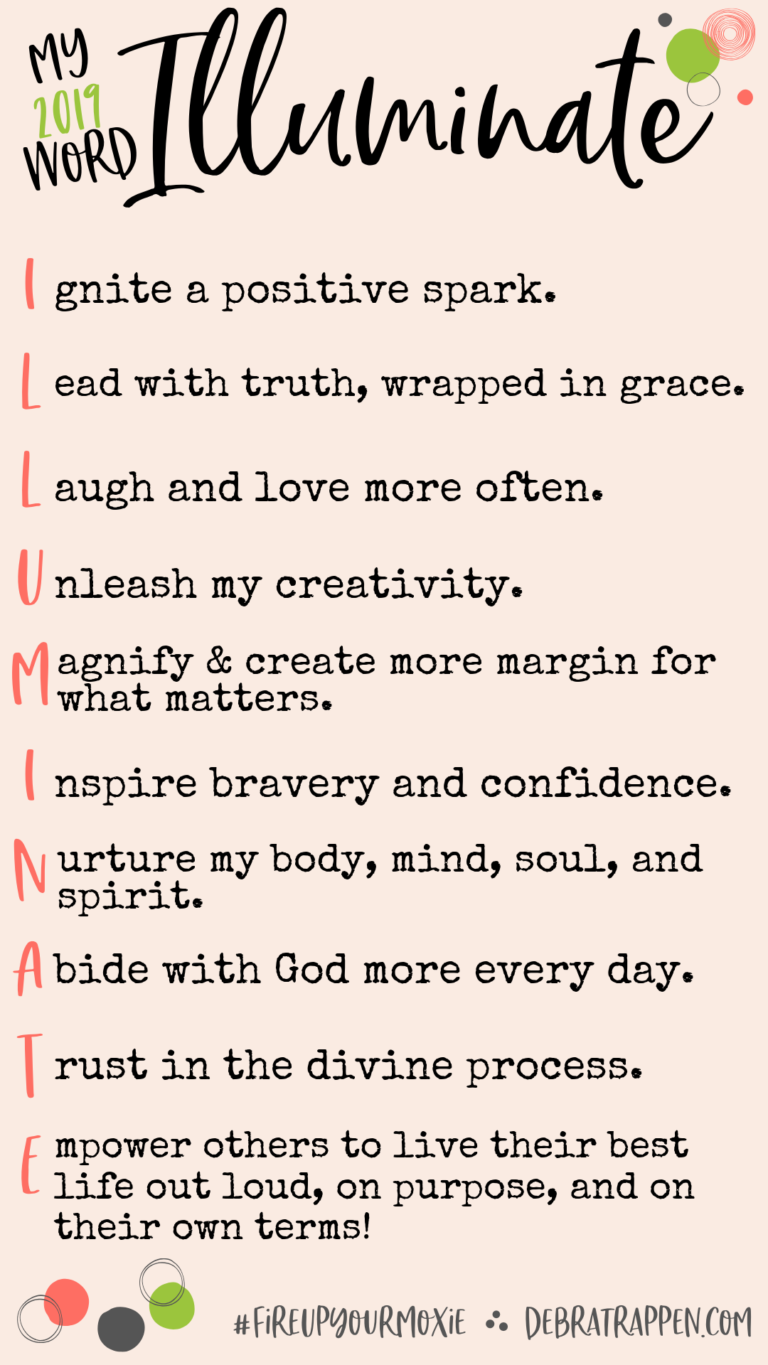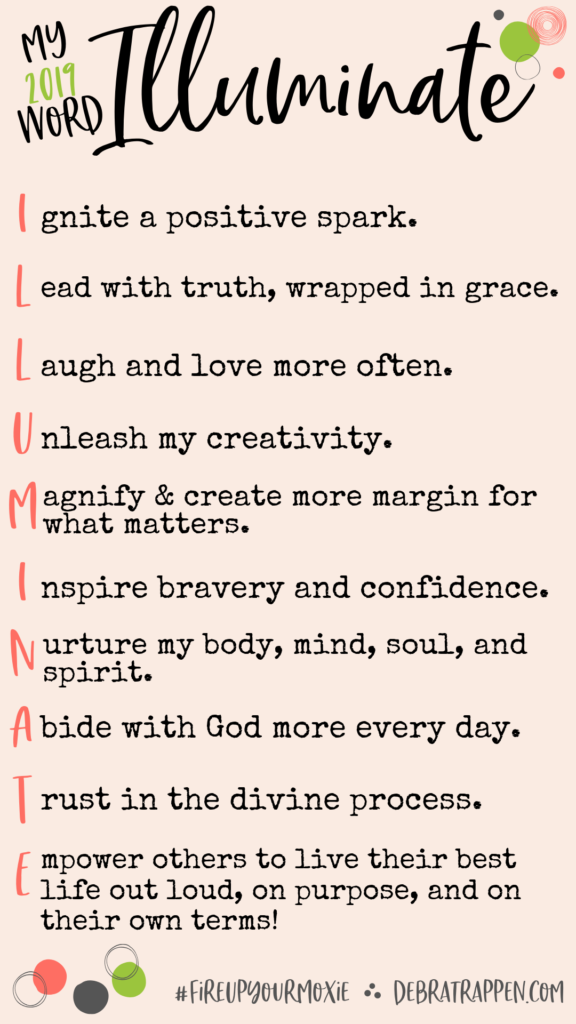 This year, the word that is calling me is

ILLUMINATE

.
As usual, I turned it into an acronym to create short sentences that bring it to life for me.
~ Ignite a positive spark.
~ Lead with truth, wrapped in grace.
~ Laugh and love more often.
~ Unleash my creativity.
~ Magnify and create more margin for what matters.
~ Inspire bravery and confidence.
~ Nurture my body, mind, soul, and spirit.
~ Abide with God more every day.
~ Trust in the divine process.
~ Empower others to live their best life out loud, on purpose, and on their own terms!
Want help finding YOURS?
Download this guide as a gift from me to you: debratrappen.com/moxie2019
Please use your code Moxie2019 and download it free.
Get ready to:
~ Choose your ONE WORD for the year ahead.
~ Create an acronym to bring your word to LIFE.
~ Uncover 11 exciting ways to create a year filled with intentional moxie moments.
~ Support your vision with resources.
Here is to celebrating a magical "Moxie Life" in your future.
If you need me along the way, you know where to find me!
xxoo,

---
ps. Want to bless others in your life?
Please feel free to share this link and code:
link: debratrappen.com/moxie2019
code: moxie2019
It will work thru January 11th!