11 Oct

Celebrating 4 Years + 11 Days

It is no secret… I love to celebrate the number 11.  So, it seems fitting that TODAY I would love to ask you to join me in celebrating being in business for 4 years and 11 days!

This last year in business has been filled with amazing new clients, tens of thousands of miles traveled, hundreds of hours shared training Fire Up! Workshops and giving Fire Up! Keynote Talks, ooooooodles of writing/editing/publishing moments… and a TON of lessons learned along the way.

Friends, I am truly proud of the Fire Up! Movement progress made this year and thankful for the divinely brave, bold, brilliant clients we have guided with sass and moxie, the magnificent event planners and passionate training directors we have partnered with, and each and every one of the members inside our sassy, sacred community.

I thank you from the top of my fiery red head to the tips of my red-polished tootsies!
---
This year, my annual anniversary post is focused on sharing the BIGGEST, most impactful "change agent" in my business – a book and the visual tool that accompanies it.
The name of the book: Business Model Generation
This book and the concepts inside it completely changed how I look at d11.
As a motivational speaker, author, and trainer – I built my business plan and business model around me and the services (speaking, training, and coaching) I provided.  In other words, I saw my time was traded for money and "I" was my business model.
This year, after my Mother-In-Heart passed away, the way I looked at LIFE was different, and subsequently how I planned my business had to change…
I no longer wanted my business to solely be focused on "time for money" or business development to "sell myself".  I did not know WHAT I wanted it to look like, but I knew I did not want to go on growing like I was.
During this heavy, tumultuous season, I had a life-changing chat with one of my dearests mentors, Alex.  During this conversation, I shared my desire to change things up, to pivot – maybe start creating products – and confessed I had no idea how to vision cast this move.  He smiled, assured me "you've got this", and told me to read Business Model Generation.
I immediately purchased a copy of the book… and it sat in my Kindle App – unopened – for a couple of months. Yep, it sat there giving me a shame-filled glare.
When the student is ready, the book will be opened. (lol)  In all seriousness, when I was ready to get my head back in the game, I picked up the book and the tagline on the cover pulled me in:
"You're holding a handbook for visionaries, game changers, and challengers striving to defy outmoded business models and design tomorrow's enterprises."
I was curious and HOOKED.
I devoured it in the most peculiar way.  You see, the book is filled with fantastic visuals, a perfect amount of negative space, AND there is a "BUSINESS MODEL CANVAS" included at the end of this next gen workbook. Of COURSE, the back of the book is where I started.  The creative layout of the canvas piqued my curiosity and tickled my right brain!  Could this actually be a (gulp) FUN business planning book?  Hmmmmm…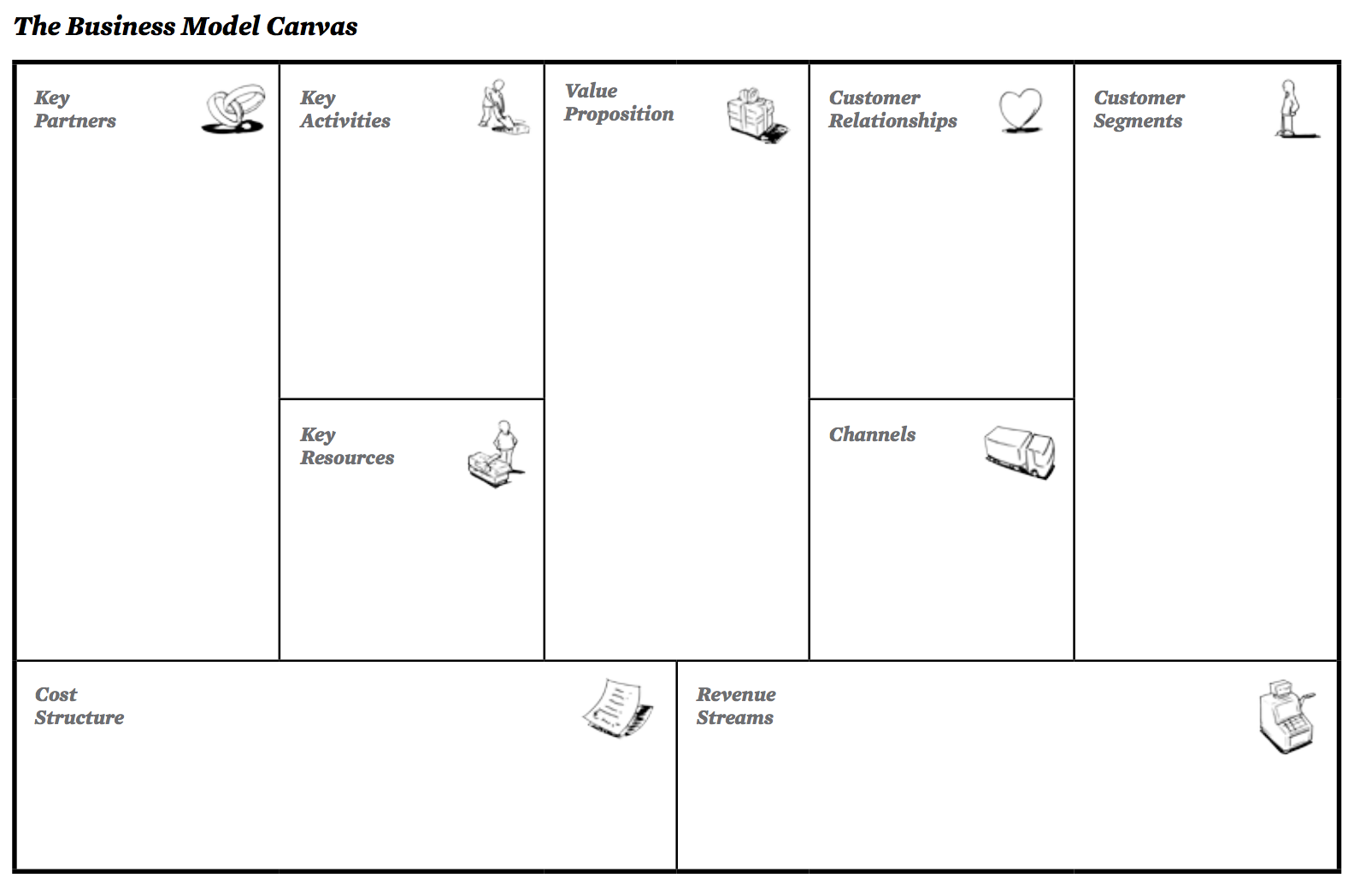 I loved the way it flowed and decided to jump in and let the book guide me through the "canvas" process.
What I realized was my business planning process was all wrong.  I thought I had ONE business model for d11.  It turns out, I have/will have SIX business models:
1. Keynote talks
2, Live workshops
3. Webinars
4. Consulting
5. eCourses (launching in 2017)
6. Books
I also learned how I was looking at and for clients for some of these elements was not ideal.
For example, the connections I now focus on building/nurturing for my real estate focused workshops and webinars are KEY PARTNERS –organizations and groups that serve and support my ideal audience.
These KP's in the real estate industry include:
Real Estate Associations
Women's Council of REALTORS® (WCR)
Young Professionals Network (YPN)
Boutique RE Brokerages looking for training and recruiting assistance
The content is also extremely valuable to other industries that are comprised of independent sales professionals, like:
Mortgage, Insurance, Financial Advisors…
and
Multi-Level Marketing (MLM) and Networking Marketing Organizations
How I look at my business and its growth potential has TOTALLY CHANGED.
When I built out my "launching in 2017" eCourse Canvas – I did a happy dance.  Growing an army to help spread the Fire Up Movement never seemed to fit… THIS is what I had needed all along to understand how to scale MY WAY.
There were also other divine epiphanies, including creative ways I could leverage my consulting services, however, I will leave those details for another post.
In the end, my heart's desire in sharing this is to inspire you to take a look at the book, too.  See how you may be able to do more and make more in LESS TIME, reclaim your sanity, and give a solid alternative to the harried rat race and hustle–> the ability to define and design your own version of a prosperous, productive, and fully-present life and business that BOTH fire you up!
Check out the website, too: businessmodelgeneration.com
If you have questions along they way, please don't hesitate to reach out.
Here is to living the next year + 11 days out loud and celebrating each and every lesson and success along the way…
Cheers!