25 Sep

Designing A Delicious Life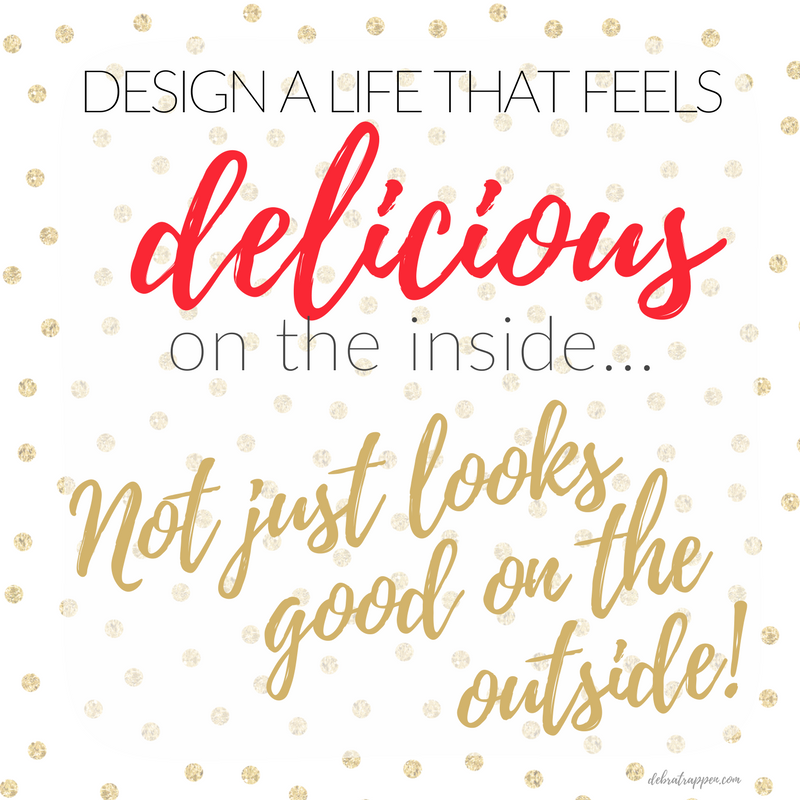 A sassy #MoxieMemo reminder to fire up your day!
We know it.  We feel shame about it.  We want to fight it.  But we do it.  What is it? Simply put – far too often we compare our daily lives to the highlights our friends share online.
If we aren't mindful, we can start to feel jealous and spiral from there.
One of my favorite exercises to share when I speak and teach on this topic is helping you define your very own success statements.
When we take the time to design these statements, we can see our own success clearly.
If we don't do this,
a: the world is free to define it for us and
b: everyone else's success feels like it could/should be ours.
THIS steals our joy.
Come on now, who wants their JOY stolen?
Today, I'm encouraging you to complete these sentences and start your journey here:
I am successful when ____________.
I will feel successful when ________.
Do as many of each, as you wish.
Then, instead of letting your friend's highlight pix derail you or make you jealous…
?STOP.
?Review YOUR list.
?Remind yourself of what YOU defined as success.
?IF they are living the exact life you dream of – see the post as an inspiration and reminder to you of your goals. Schedule time with them… ask them to mentor you… don't stop at jealous and move on – take action to take YOUR life to the next level.
?Also, learn to celebrate their success. We all know the highlight posts don't tell the whole story of our lives, so why do we assume everyone else's do?  Take a moment, send them congratulations, and truly celebrate with them.
This feels so much better than feeling sorry for yourself that you haven't achieved your dream yet. ?
Have fun looking for opportunities to celebrate others, uncover new mentors, and live your own successful life out loud!
xxoo,