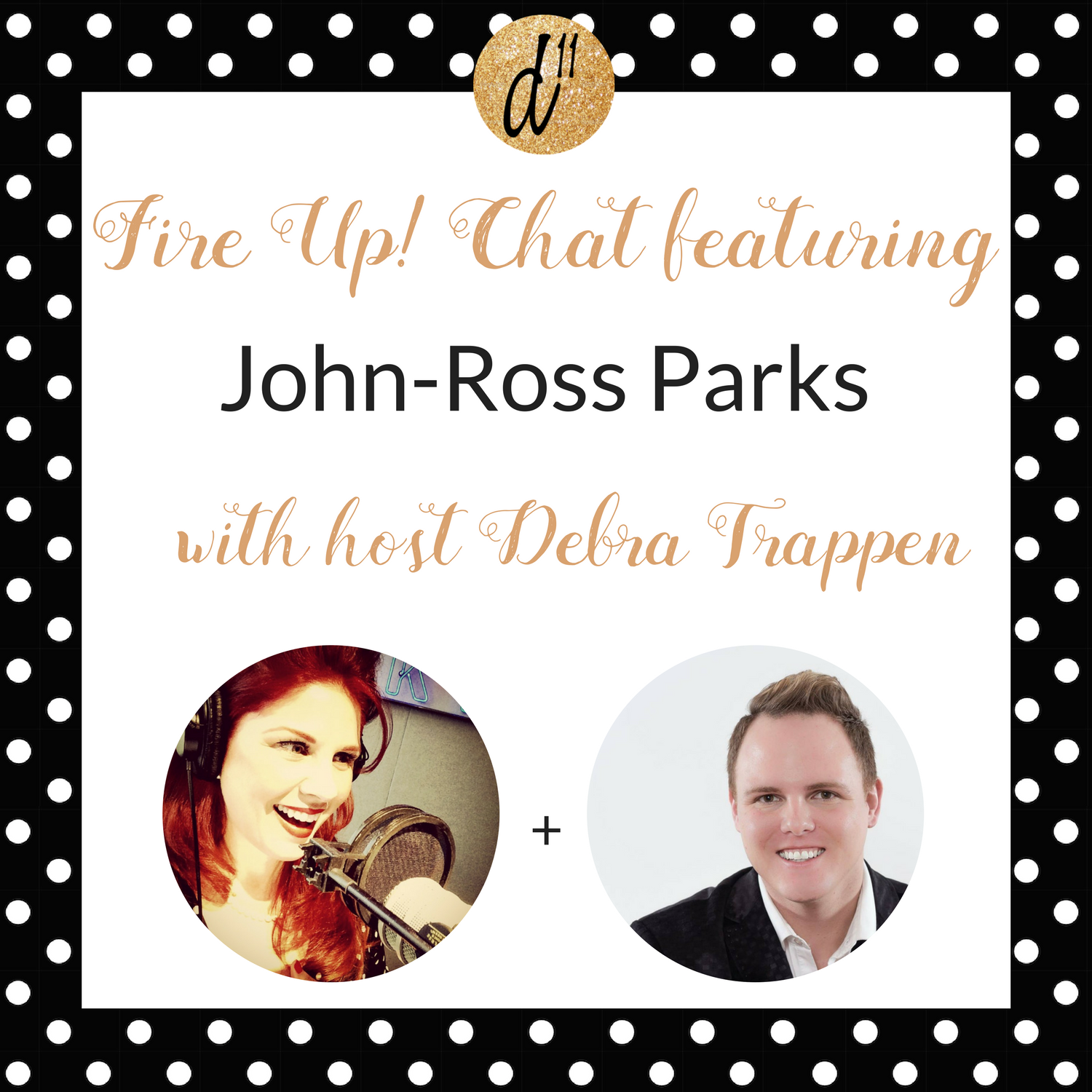 11 Feb

Chat with John-Ross Parks

Podcast: Play in new window | Download

Subscribe: Apple Podcasts | Google Podcasts | Stitcher | RSS
---
It's time to Fire Up! with John-Ross Parks…
Meet John-Ross Parks! He is an award-winning entrepreneur in the real estate industry who is passionate about serving his community.  His goal to experience a new wine every time he sips this year is one of the many intriguing elements of this man.  Take a listen, read on and learn more!
Q1: What was it that gave you the 'push' to begin living your dream?
My involvement in organized real estate came from my involvement in the OREA Young Professionals network. It really sparked my desire to contribute to the entire provincial body. This group of people who have a fresh perspective on the organization really inspired me to go out and learn more about what the entire province thinks is needed… that's what drove me to this job!
Q2: What does success look and feel like TO YOU?
If I'm able to connect the average REALTOR® across Ontario with whats actually happening on their behalf, then that is a HUGE accomplishment for all of us. Its not to negate the currrent established reps – I love them – but I feel that the disconnect for the average REALTOR® is by far one of the biggest issues with our incredible organization.
Q3: 

Share the THREE WORDS that describe you BEST!
Q4: What was your biggest mistake? How did you learn from it?
When I was fresh in the business (first year), I ignored the wise advice of a close mentor (Nana) and it had to do with a personal real estate transaction…at 21 years old I didn't fully read/understand a document I was signing. Needless to say I had 6 months worth of headaches in regards to my PERSONAL mishap..from that moment on I fully understand how important it was to be prepared not only for myself but truely for the people I serve. Clients and professionally… hard lesson to learn at a young age but its made me an incredible representative both locally and across the province.
Q5: What is one thing people would be surprised to know about you?
I have a passion for dogs breeding and showing (which I've put on hold for my career).
Q6: If you could go back 10 years and share the knowledge you have now – what would you tell yourself?
I would tell my 20-year old self to listen 15% more…it would have helped him take a moment to learn to breathe before acting… Its taken 10 years to fully appreciate the breath and to fully process prior to acting…Its 10 years Im proud to have had.
Q7: What inspires you to keep moving forward – even in moments of fear and doubt?
My undying belief that we can have the best industry in the entire world…We need to open up and share with our members going forward!
Q8: What is the first thing you do in the morning?
Check Twitter and Facebook.
Q9: What is your 'superpower'?
Always a cape… and I would choose telepathy… I want to know what people REALLY want… we can't make anyone happy without getting to the TRUTH.
Q10: What are your TOP FIVE apps on your phone? Why?
Based on Battery % – FB messenger, Facebook, Twiter, Vivino, Grindr (don't judge).
Q11: What songs are on your FIRE UP playlist?
According to iTunes: 1. Hello by Adele,  2. Wake Me Up by Ed Sheeran, 3. Already Home by A Great Big World, 4. Love yourself by Justin Beiber, 5. Don't stop believin' by Queen
…I know I'm #cray.
---
BONUS ROUND QUESTIONS:
What is your ONE WORD for this year?
Possibilities.

Anything else you would like to share with the Fire Up! Community?
No matter how small you feel…you're able to make a massive difference in our community…regardless of country, province, state, or job title… stand up…and make your voice heard!
---
Brief Auto-Bio:
A young professional making as many big
changes in the real estate industry as possible. Our industry is on the cutting edge of huge changes and its our responsibility to ensure we make the best steps going forward…
My goal is to ensure that every Canadian makes the best choice for what they want with our country – and that starts with our provincial governing body. Let's understand whats happening and how decisions are made…its time for REALTORS® to get informed and understand how the process works. It's our industry lets make the decisions together!
| www.johnrossparks.com | Twitter | Facebook | Google+ | LinkedIn | Instagram |