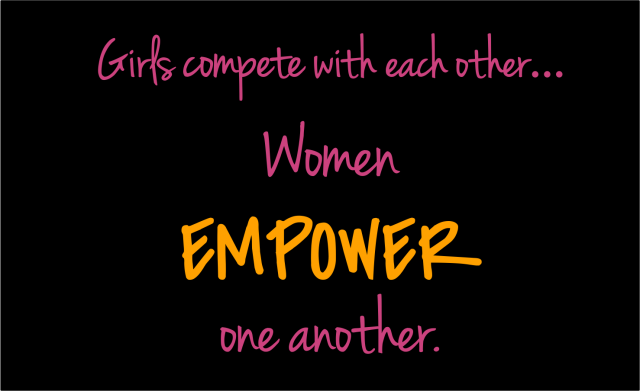 15 Jul

#GeekySwagga People's Choice 2013 – @LaurieWDavis
pssst… this d11 post has gone PINK PINK PINK in honor of a dear friend and fabulous Power Woman – Laurie Weston Davis!
Before another day goes by I would like to send ooooodles of congratulations to her for her latest achievement… This past Friday (7/12/13) she was awarded the People's Choice Innovator Award at Inman News' Real Estate Connect (#ICSF).  (Here is the official announcement by Inman News.)
For those of you who don't know Laurie, here is a little peek:
She is a REALTOR® and the VP of Biz Dev for Live Love Charlotte… and the owner of Live Love Pinehurst with Keller Williams Realty.  Laurie is always the voice of reason… the brilliantly organized one… a "master of negotiation"… the "quiet" geeky one… lol, okay, let's be real – Laurie is one you need to watch – for all sorts of reasons. *sassy wink* 
She is also the co-founder (with Lisa Archer – another fab #PWe3 power woman) of "The Geeky Girls".  Laurie and Lisa provide training in technology, social media and Internet lead generation… Laurie helps people embrace their inner GEEK by sharing how she has mastered the tools of the trade.   (Helloooooo!  It's pretty easy to tell why I adore her, right?)
When asked how she felt about winning the award, here was her reply: "I was humbled by the out pouring of support for the entire week leading up to the announcement…. I felt like a winner already! Actually hearing my named called was just the icing on top of a very lovely cake."
Laurie and I met on Twitter in early 2010 and in real life at the Inman Connect in SF August 2011.  (The pic to the left is when @TheGeekyGirls met the #swaggagurlz that #ICSF!)  My times with Laurie are always filled with engaging geeky chats… complete with laughter, biz planning, and a Stella – in a chalice…  and whenever something reminds us of each other – you will see our #geekyswagga tag!
If you and I are connected on social media channels – you likely saw my posts and tweets about supporting Laurie.  You saw MANY people supporting her… many of them women.  The saying in the featured image says it all… "Girls (not the geeky kind – duh!) compete with each other… Women EMPOWER one another."  They celebrate each others achievements and awards… They embrace each other with silly squeals and hugs when they WIN…  They shout it out from the mountain tops and on the inter-webs how PROUD they are of one another.
So…
Who can YOU go out and support today?  Whose success journey are you ready to engage, elevate, and empower?   It's time to choose to become part of someone's story… Choose wisely.
The photo below is one of my very favorite… This is the #PWe3 gals in New York City… where VAAVOOM magic happened when we engaged, elevated, and empowered each other!
pssst… If you are not following Laurie on Twitter, get on it! –> @lauriewdavis

Comments
comments