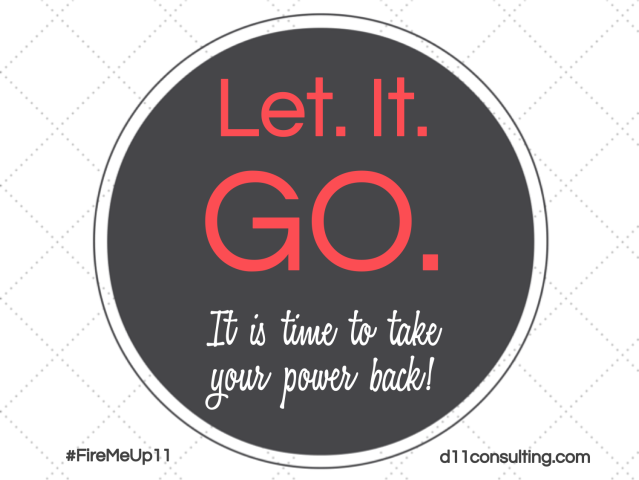 12 Nov

Are you ready to LET IT GO? #FireMeUp11
---
Every day you have a choice to carry yesterday's disappointments with you… or leave them in the past.
Most of us (especially the entrepreneurs out there) truly need to be reminded of this EVERY SINGLE DAY.
The truth is, you can't build a positive life – or thriving business – with negativity festering inside of you.  
You have to release it.
You have to set it free.  
Life is too short to cling to relationships that don't support you, friendships lacking loyalty, habits that hold you back, or anything negative or toxic in nature.  
These things don't deserve to derail your confidence, suck your energy, steal your power, or inhabit  your mind space.
Get rid of them.
Kick them to the curb.  
Now. 
You are worth it.
Your business is worth it.
You deserve to JOYFULLY write the next chapter of your epic journey.  
The world needs you to confidently go after your dreams.
Repeat after me:
Let it go.  
(breathe… again)
Let them go.  
(one more time…)
LET IT ALL GO.

You may have to scream this to get it ALL out.  Go for it.  There is no judgement here.
Now what?
Your mission, should you choose to accept it:
Go out into the world with confidence.
Uncover and connect with your champions.  
Embrace your wildest opportunities.  
Define your best yes adventures and dive in to them with passion and purpose.