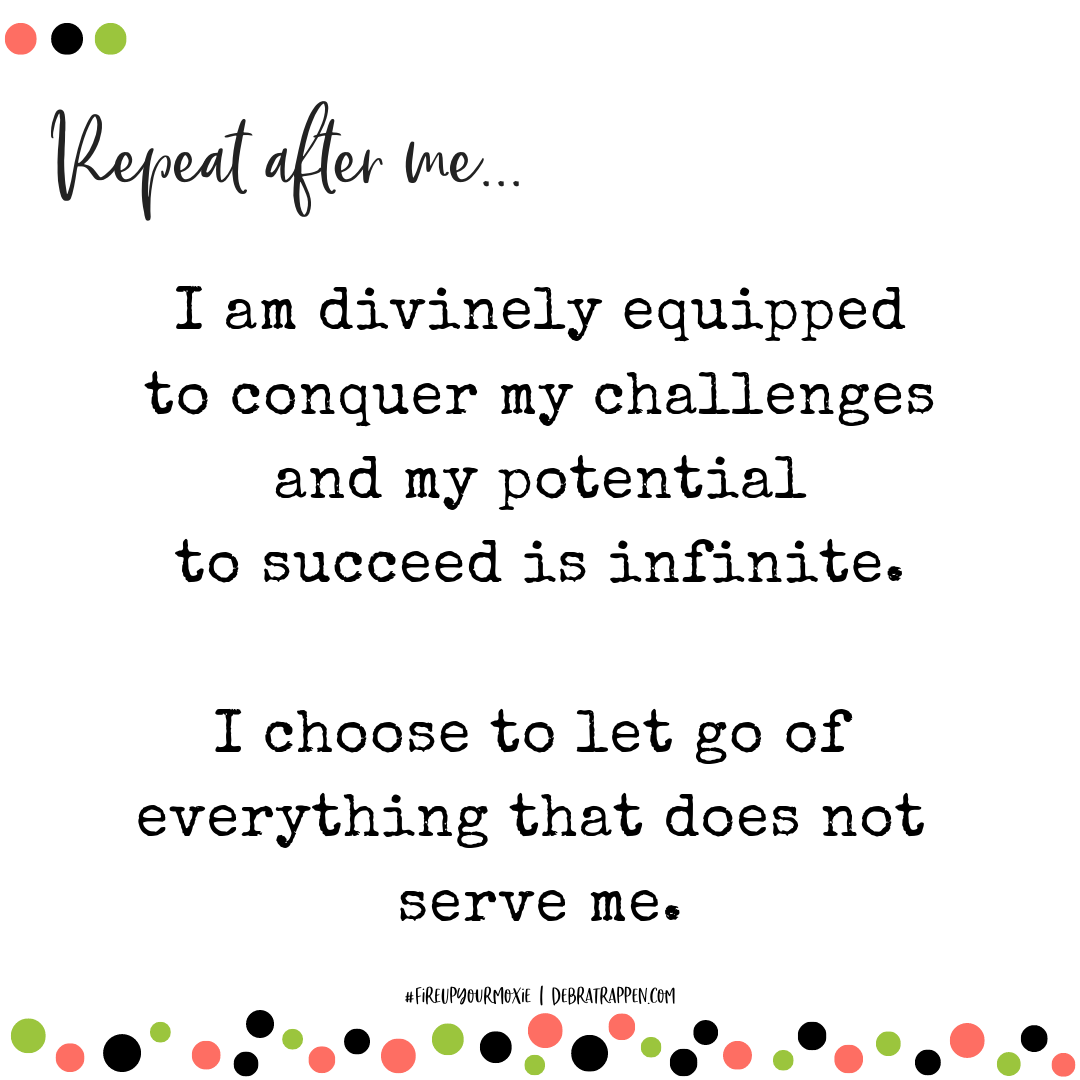 28 Jan

Divinely Equipped – Affirmation 4

Podcast: Play in new window | Download

Subscribe: Apple Podcasts | Android | Google Podcasts | Stitcher | RSS

It's time for another divine #FireUpYourMoxie Affirmation!

Read it out loud.

I am divinely equipped
to conquer my challenges
and my potential
to succeed is infinite.


I choose to let go of everything
that does not serve me.

…

Now, repeat it!

Are you ready to conquer your challenges?

Can you fee your potential for success is INFINITE?

Are you ready to let it gooooooooooo?

My Darling Lioness, please choose to leave the past wrongs others have done against you on the table of forgiveness. Don't be tempted to bring them with you into tomorrow! They will create a bitter attitude inside you that will not serve you, your purpose, or your people.

Let. It. Go.

xxoo,
Do you love this affirmation?
Visit debratrappen.com/moxieaffirmations and have a new one delivered to your inbox on Mondays at 7:11am!
---
Things you can do to take this affirmation to 11!
Save the image to your device(s).
Print it out to post up on your mirror/fridge/dressing room door.
Add it to your journal as a prompt.
Share it on social media to inspire others.
(Yes! Please do share it!)
---