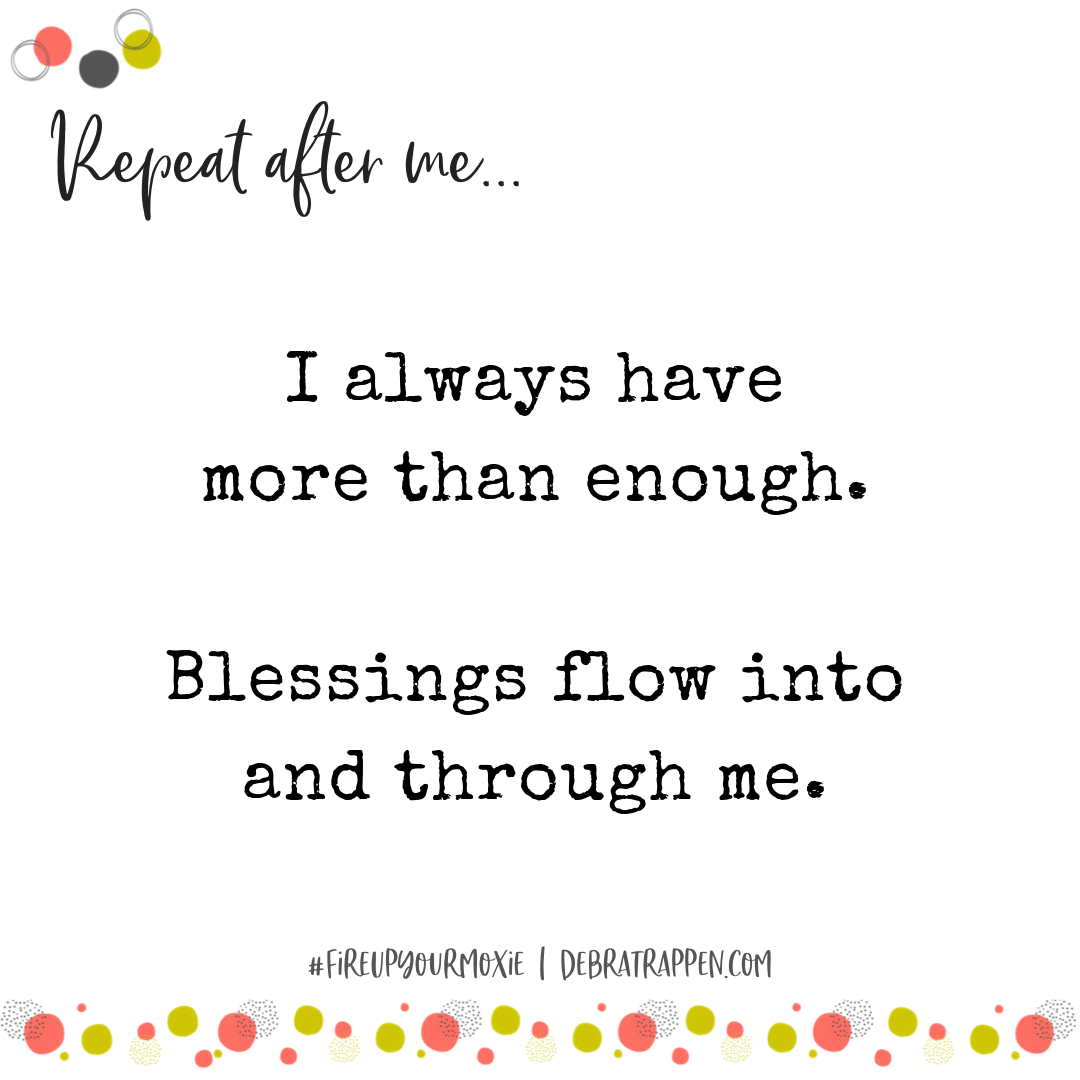 14 Oct

You Have More Than Enough – Affirmation 41

Podcast: Play in new window | Download

Subscribe: Apple Podcasts | Google Podcasts | Spotify | Pandora | Stitcher | RSS
---
This week's affirmation is about the power of your brilliant, bold, beautiful thoughts.
Are you ready? Repeat after me:
I always have more than enough.
Blessings flow into and through me.
Lioness, your mind is powerful.
Each decision you make, the opinions and images you have created about yourself, every action you take – it all starts in your brilliant, bold, beautiful mind.
A negative mindset will prevent you from being the very best you can be.  You know this… that is why you are reading this, why you received these weekly affirmations, and why you lovingly share them with the people in your community.
This week, I want you to ask yourself a few questions:
1: Do I believe I have all I need – in this season?
2: Do I embrace an abundance mindset?
3: Am I thankful for what I have?
If you are shouting out a confident YES to each of these questions – celebrate!
Do a happy dance.
You are on the right path!
Blessings are likely already freely flowing into and through you.
If you are not feeling it yet, shake off the shame and get started making a change.
I encourage you to spend some time with yourself to shift your mindset and perspective on life.
Take out a piece of paper or open a notetaking app and start writing a list of your blessings.
Focus on your blessings. 
Focus on what you HAVE, not what you don't have.
Change your mindset. 
Change your life.
Go after your week, Lioness.
xxoo,