06 Aug

Moxie Chat: Sue Yannaccone * Authentic. Fearless. Focused.

Podcast: Play in new window | Download

Subscribe: Apple Podcasts | Google Podcasts | Spotify | Pandora | Stitcher | RSS
---
Today's #MoxieChat guest is Sue Yannaccone.
Sue and I met many moons ago and have worked together inside the WomanUP!® Initiative for the last few years. 
During this chat, we talk about the highlights of her last 12-months – including rising into the CEO role; what changes she is making in her work/life flow now that we are stepping back into travel/going to the office, etc.; and reflect on how our collective work empowering and equipping women has shifted since the pandemic started. 
Her 140 bio on IG:
Wife. Mom. Coffee Addict. Occasional runner. President & CEO, Realogy Franchise Group
Her Pro Bio:
Sue Yannaccone became president and chief executive officer of Realogy Franchise Group in November 2020. She is responsible for managing leading real estate franchise brands, including Better Homes and Gardens® Real Estate, CENTURY 21®, Corcoran®, ERA® and Sotheby's International Realty®, as well as the management of both Corcoran and Sotheby's International Realty company-owned businesses. Combined, Yannaccone oversees over 16,000 worldwide offices and over 220,000 brokers and independent sales associates doing business in 115 countries and territories worldwide.
Sue is also the founder of What Moves Her, a program that aims to inspire and support all women to find their path to leadership and business success in real estate.
Without further ado, here's Sue.
---


1. How do you define SUCCESS?
Having pride in oneself – both personally and professionally.
Experiencing happiness that is not connected to my title and paycheck.
2. Share the THREE WORDS that describe you BEST and why!
Authentic. Fearless. Focused.
(Listen in to hear her WHY behind these words!)
Don't miss the RAPID FIRE segment at the end…
Any guesses on what her first concert was?
Learn about What Moves Her:
Learn about the Realogy Inclusive Ownership Program:
https://www.realogy.com/responsibility/diversity
Articles we mentioned:
https://www.nytimes.com/interactive/2021/02/04/parenting/working-moms-coronavirus.html 
https://www.nytimes.com/2021/06/12/style/breaking-her-way-out-of-the-shecession.html
https://www.forbes.com/sites/robertamatuson/2021/03/01/how-to-stop-the-mass-exodus-of-women-leaving-the-workforce-due-to-covid-19/?sh=45ba29651bd7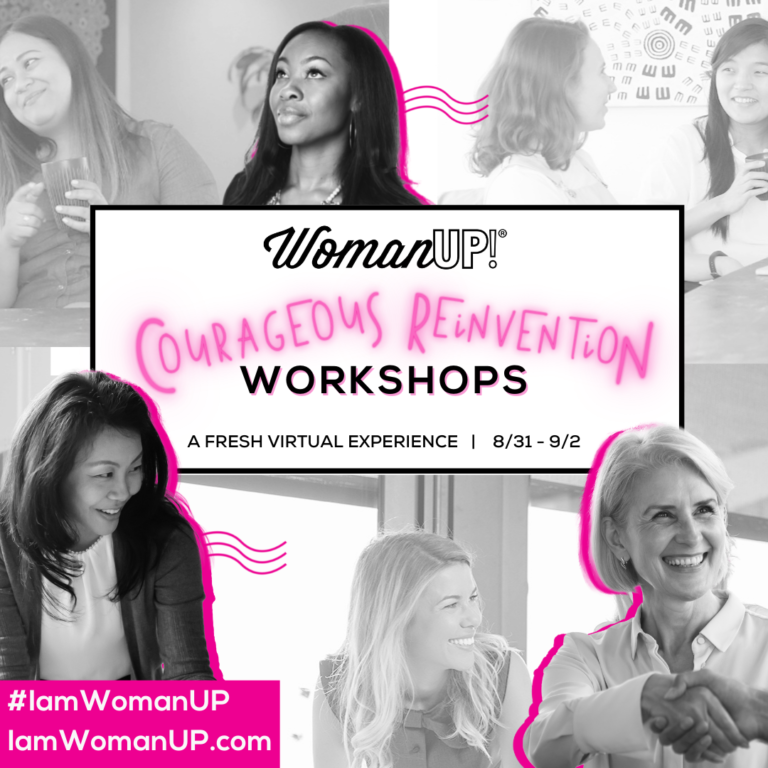 You can find more on the WomanUP!® Movement here: IamWomanUP.com
Join us for the upcoming Courageous Reinvention Workshops 8/31-9/2!
Discover what it takes to launch and fine-tune your brokerage/business
Formulate and execute your mergers & acquisition growth strategy
Tap into intuition to grow sales with less effort
Rewire your self-sabotaging, income-limiting habits
Get ready to learn, laugh, and courageously reinvent your business for what's next with a WomanUP!® road map – designed by women in our community, created for ALL.
---
Watch on YouTube:
Watch on Facebook:
http://https://www.facebook.com/358721624201563/videos/1017159562438495