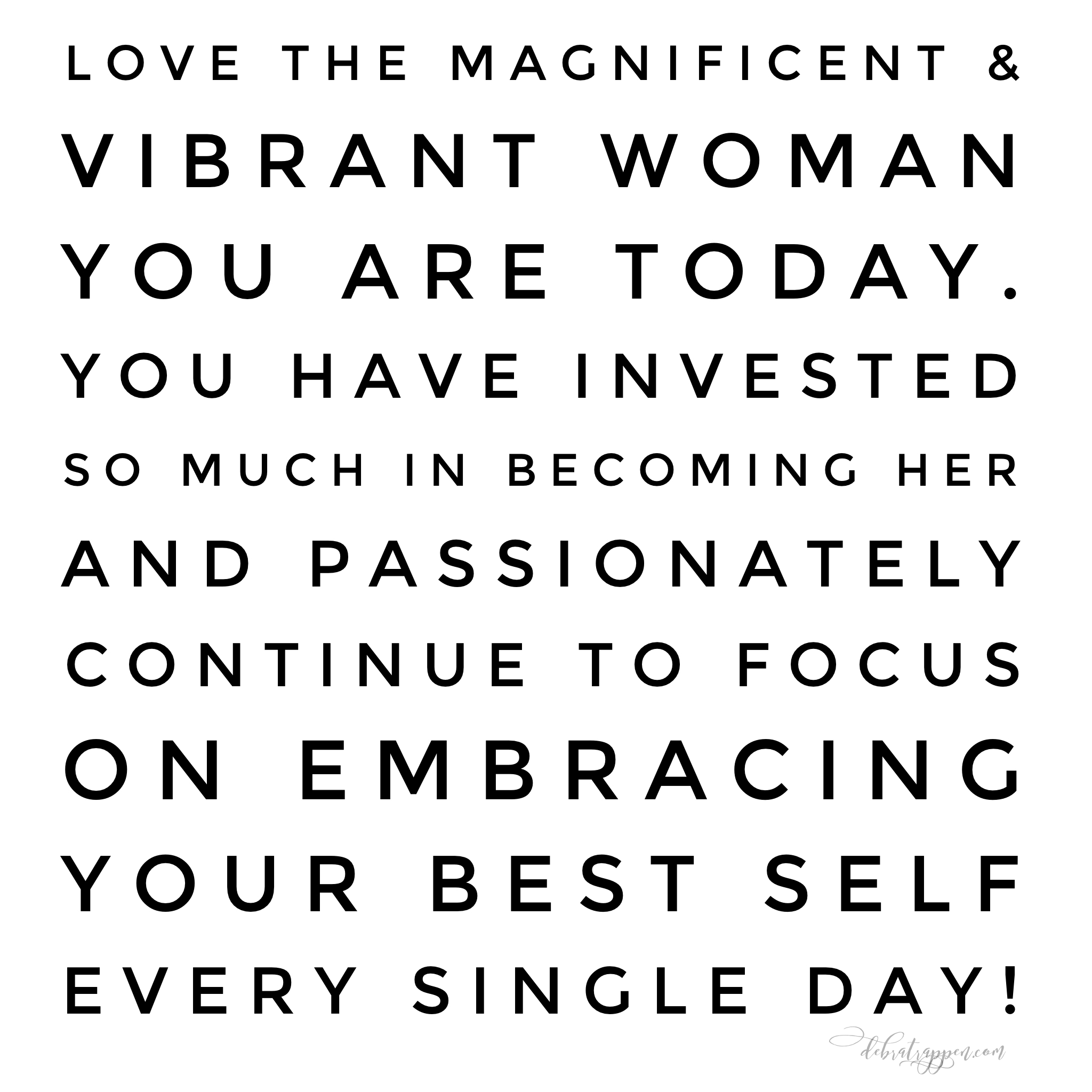 11 Apr

SLAYING your self-talk?

Podcast: Play in new window | Download

Subscribe: Apple Podcasts | Google Podcasts | Stitcher | RSS
---
Are you paying attention to your self-talk? 
We have all heard it – we are our worst critic.  
Research has shown that the majority of our self-talk is negative.  That means OUR OWN WORDS are working against us rather than for us!
So, let's take control and slay our self-talk into submission.
Let's start with LOVING and honoring the magnificent, vibrant woman you are today.
Think about it.
You have invested so much in becoming her!
You passionately continue to work on and embrace becoming the best version of yourself every single day
That deserves some serious love-filled self-talk!
Next time you hear negative thoughts running through your mind – take them captive and replace them with words of affirmation and encouragement.
Take a moment to prepare some I AM statements so you are ready!
Here are some examples to get you started:
I am radiant, clever, charming, brilliant, and graceful.
I am intentionally and lovingly guarding my thoughts. Self-talk directly affects my attitude, progress, and success.
I am embracing a positive, accepting, and self-loving mindset.
I am a fearless, crazy dreamer who takes action, speaks truth, embraces my uniqueness and fulfills her purpose!
I am living a life of gratitude and intention.  Today, I am grateful for _______________.
I am created to serve generously and do it with joy!
I am ready to attract those I'm meant to serve.
I am aware of what I desire and attracting it with each thought.
Now, go confidently and passionately out into the world and SLAY!
xxoo,

Listen to the podcast: