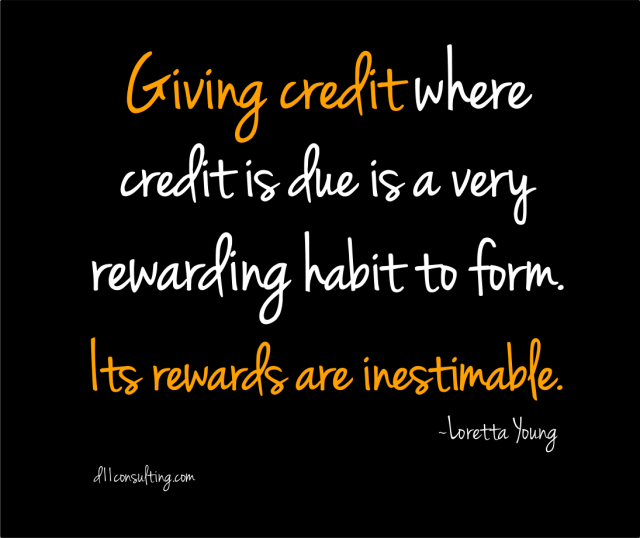 09 Aug

#FireMeUp11: Always Give Credit!

It is a SIMPLE #FireMeUp11 today…

When you share a QUOTE as a status update on social media, please remember to tag the person (yes, dead or alive) and give them credit for their words.  If you are not connected to them on social media, at least use their name.

This is not only the right (legal) thing to do, it also engages and delights the person who inspired you to post their words.  This will help in building a deeper relationship between the two of you… and with others who love the same quotes/words as you do!

Happy Quoting!
Comments
comments