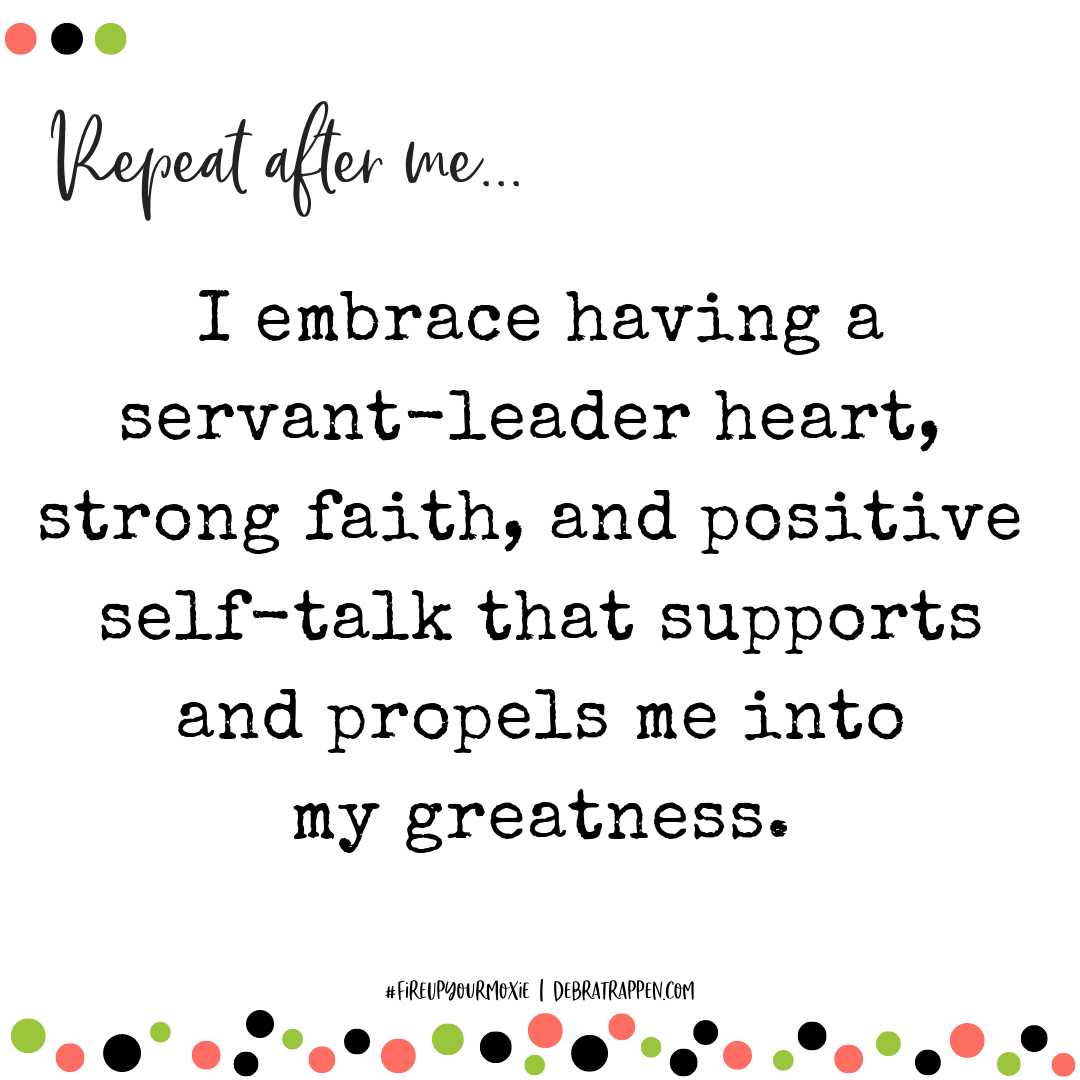 14 Jan

Servant-Leader Heart – Affirmation 2

Podcast: Play in new window | Download

Subscribe: Apple Podcasts | Android | Google Podcasts | Stitcher | RSS

Welcome to this week's affirmation, my fierce friend.

This one is all about embracing who you are, stating what you believe, and supporting it with positive self-talk along the way!

So, repeat after me:

I embrace having a servant-leader heart, strong faith, and positive self-talk that supports and propels me into my greatness.

Now, ask yourself:

What do I want to accomplish this week?

What self-talk do I need to infuse to make it happen?

You are on your way to slaying fears and taming dragons, my friend.

xxoo,
Do you love this affirmation?
Visit debratrappen.com/moxieaffirmations and have a new one delivered to your inbox on Mondays at 7:11am!
---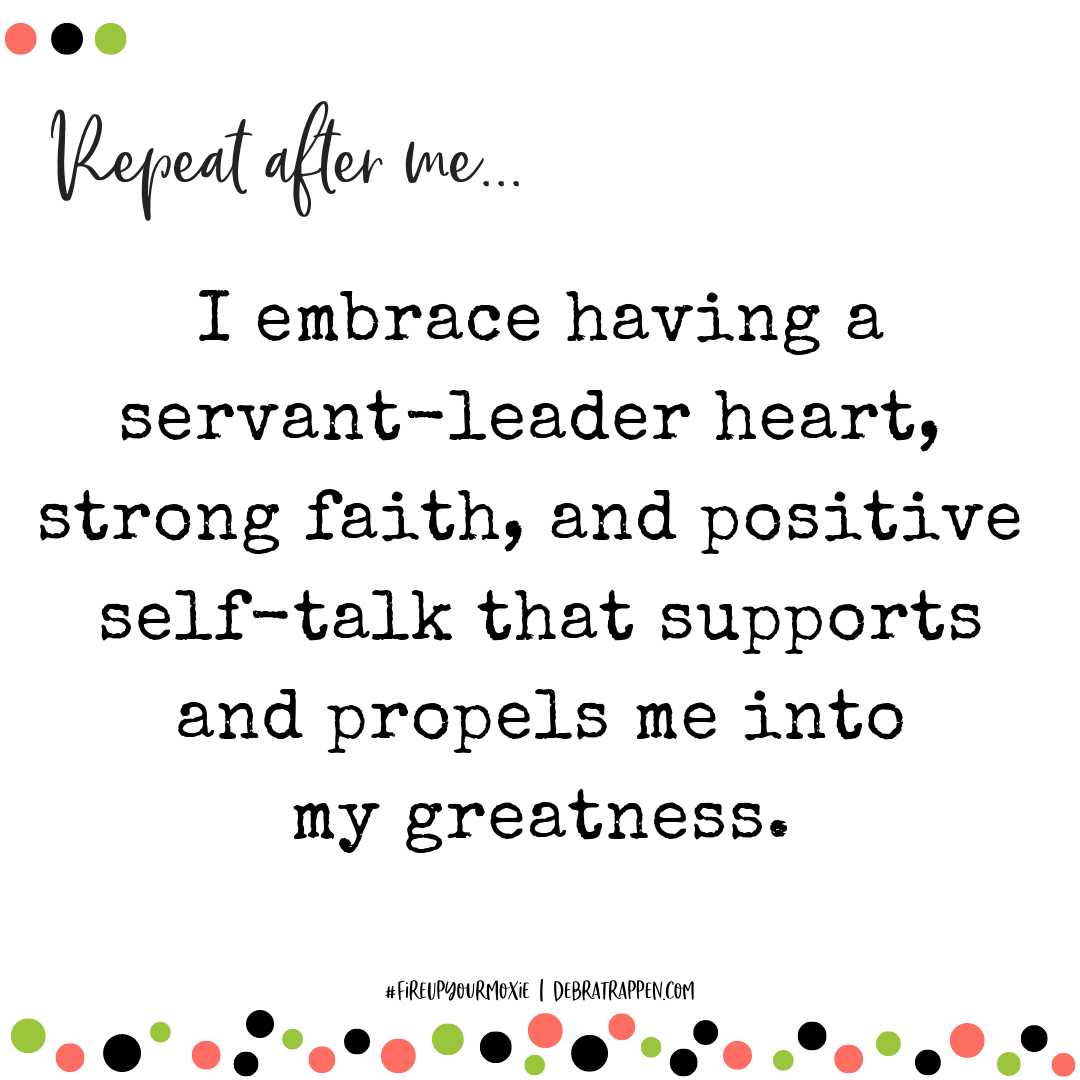 Things you can do to take this affirmation to 11!
Save the image to your device(s).
Print it out to post up on your mirror/fridge/dressing room door.
Add it to your journal as a prompt.
Share it on social media to inspire others.
(Yes! Please do share it!)
---
Comments
comments