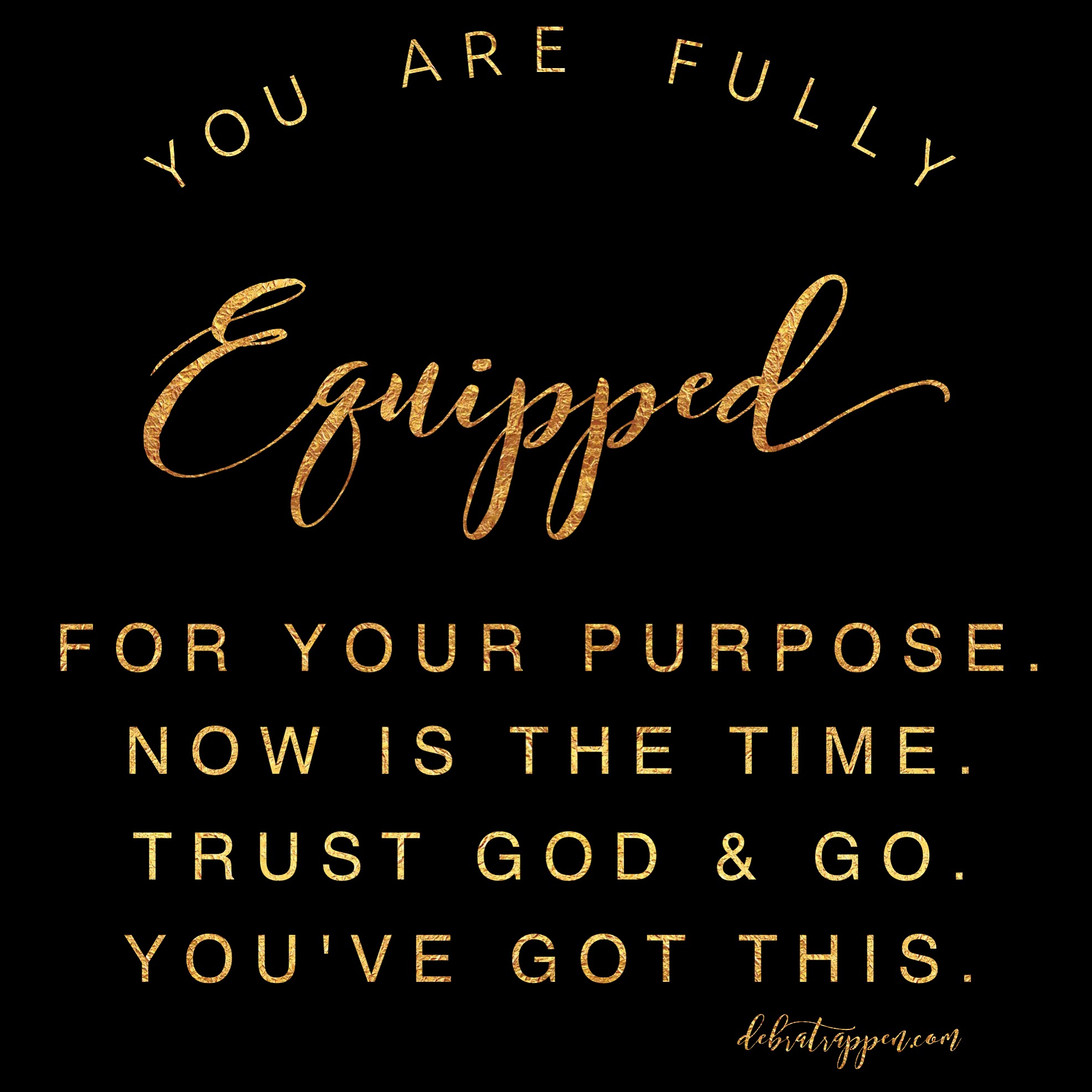 10 Feb

You Are Fully Equipped For YOUR Purpose.
Equipped

In case you need a gentle reminder:
You are fully equipped
for YOUR purpose.
Now is the time.
Trust God & GO.
You've got this.
When we try to figure it out ALL ON OUR OWN, we stall, we struggle, we get discouraged.
When we are STUCK, it is usually because we are trying to fulfill someone else's purpose.
Take time today to look at what isn't growing and ask yourself WHY.
I bet you already know the answers…
Now, let go of it. It will feel sooooo good.
xxoo,

---
Want to pin it?