11 Dec

Meet Molly McKinley * Meditation + Yoga + Marketing

Podcast: Play in new window | Download

Subscribe: Apple Podcasts | Google Podcasts | Spotify | Pandora | Stitcher | RSS

I invited my friend Molly to join me for a chat on my private Facebook group for Power Women who are building their slice of the Kingdom from the corner office, couch, cubicle, or carpool lane. ;)  Our chat was packed with divine inspiration and she also shared about her killer new role at relola.com, so I thought it would be fun to also share our chat on the podcast this month.  Thank you for the grace around the repurposing – I am believing you will love this chat as much as I do!  If you prefer to watch our chat, you can pop over to my YouTube channel here.  Don't miss the fun info at the end and the details to WIN AN APPLE WATCH!  Wahooo!
---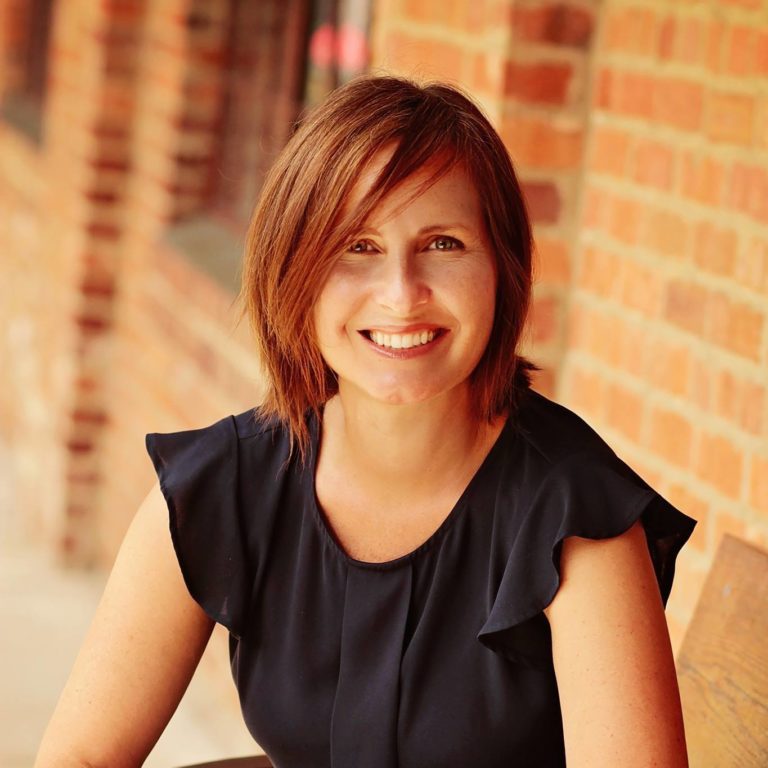 Meet the fabulous Mz. Molly McKinley!
She is a senior public relations and integrated marketing strategist with over 18 years of experience launching new products and brands. Molly loves a good challenge and has worked with companies of all sizes from global corporations to start-ups.
Her roots are from a traditional PR agency background that has crossed over into all things digital– from SEO and link building to using data to understand how the web meets business and marketing goals. She's passionate about finding relevant and creative ways to share stories that resonate and connect with target audiences via the most appropriate outlets.
Molly is a yoga teaching, dog loving, gardener who spends any free moment with her 3 kids and wife.          
Her three words:
Observant, kind, determined.
Observant because I prefer to watch and listen vs speaking. I learn more that way and can get to the truth faster.
Kind because I strive to see the goodness in everyone.
Determined because I will outwork anyone and won't give up until all goals are achieved.
How Molly Lives Out Loud:
I believe in radical transparency. I'm a wide open book personally and professionally and love to teach, share and give.            
Soultank Time:
I do yoga whenever I have a free moment. I love to camp, hike, read, travel and hang with friends and family.          
Her Superpower:
My superpower is to see the goodness in others. I see and feel who I need to get to know and it always turns out to be just the right connection. This power doesn't require a cape, but I cannot confirm or deny whether or not there is something extra in my glasses. ;)
Fave topics:
I love to teach about marketing as well as meditation techniques. And, if you combine the zen of marketing with meditation, then BAM, that's my happy place.                                                                                                
---
Marketing LOCAL is such a HOT TOPIC and I know you are passionate about helping each of us share our communities with heart and soul. 
With the free Relola app, you can pin local features to your interactive map and share them on your social channels. That means you share your expert Insights on the businesses, listings or locations that make your community special! Add the most pins to your map before January 1 and you'll win the Apple Watch!
The winner will be notified on Friday, January 5, 2018 at 2pm PST
Details: https://info.relola.com/winapplewatch
---
---
Fire Up Community:
Here is how WE can help Molly and her team SLAY their engagement goals for 2017. Let's join them as co-creators of the FIRST SOCIAL NETWORK created by women. Let's take action and help them SHINE so brightly – they can't be ignored.
1: go to relola.com and download the app
2: start adding your favorite things in your community to the map
3: share your favorite places with your social circles 

4: share any/all feedback with molly@relola.com
Molly will keep us updated along the way on who is rocking the
Relola
pins and close to winning the Apple Watch!!
More details: