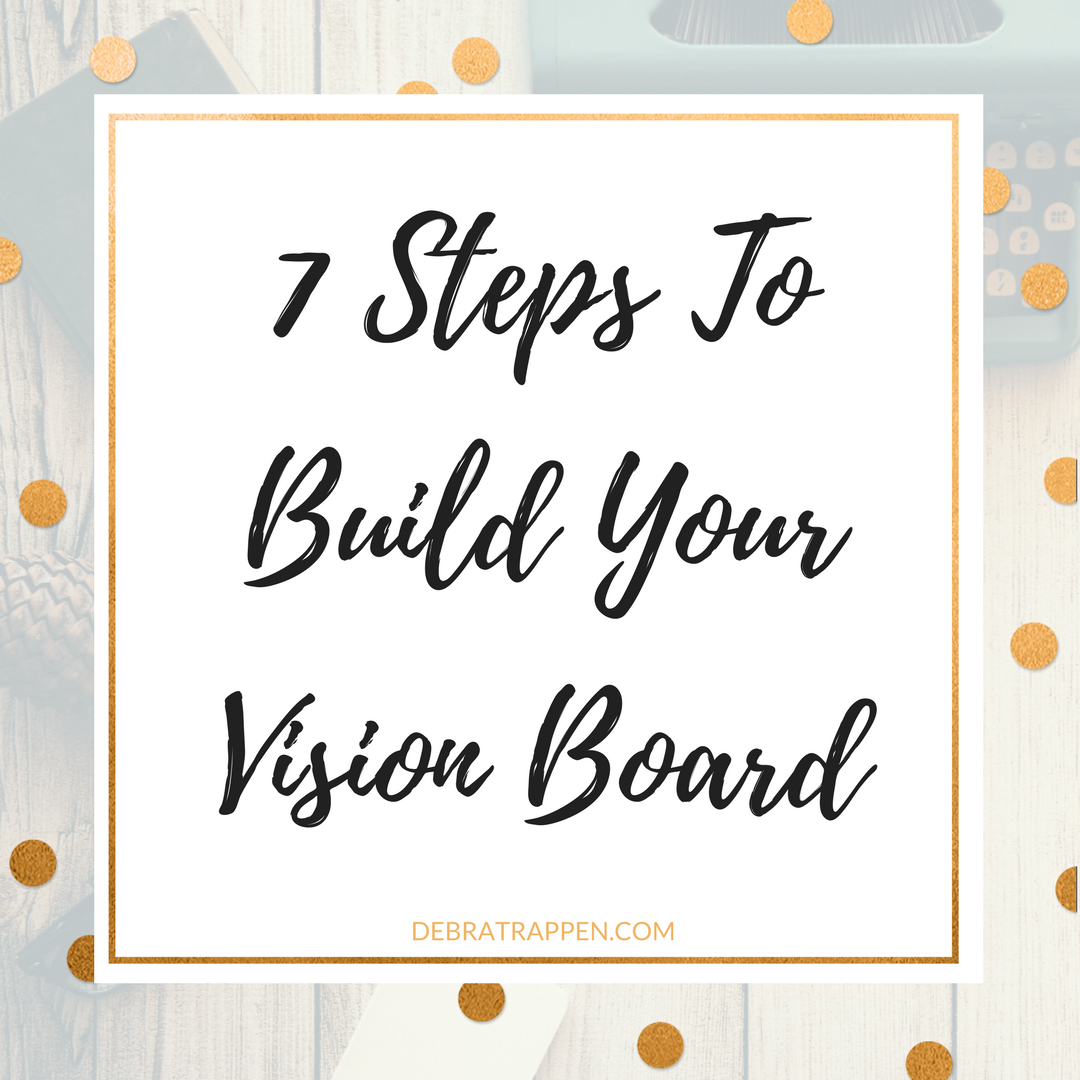 11 Dec

7 Steps To Creating Your Vision Board

Updated with a few sassy Fire Up Tips: 12/11/2017
---
Your Vision Board is a VISUAL representation of your business and life vision and the rewards for your success.
1: Grab (Or write out) your list of life and business goals and have it ready.
If you need help putting your life and business goals together, check out my Fire Up Your Goals Guide.
2: Choose the type of media you'll use for your vision board.
Be creative and select a media that will work best for you.  Here are the most popular options
→ poster board
→ journal
→ cork board
→ notebook paper
Fire Up Tip: Have an old poster/piece of artwork that you no longer love?
Flip the poster or use the cardboard backing and reuse the frame to give it a rad new life as your vision board!
3: Gather images and inspirational quotes that represent your business goals.
Also, gather images that represent where you will go and what you will do when you achieve your goals.  Magazines are a great place to cut out fun images.  Also, leverage Pinterest to gather images you want to print and cut out!
4: Layout and create your vision board.
Place your images, embellishments (ribbons, bling, love notes, etc), quotes and photos in a collage on your board. Move them around until the flow between them feels good to you… then adhere them to the paper/board you chose!
Fire Up Tip: Using a glue-stick that allows you to move things around is the best way to adhere the images.
5: Choose a location for displaying or keeping your vision board…
Your vision board is now ready for you to post it up and use it a visual reminder of what you are working towards in your life and business! Revel in the images.  Look at your board often and connect with why you created it.
Fire Up Tip: Take a photo of it make it your computer, phone, or tablet background!
6: Change and update your vision board regularly.
This is a living collage designed to reflect your current vision and goals and provide visual inspiration. When you slay your goals (or pivot your vision) change your board to mirror your "what's next"!
7: Pay attention to your negative self-talk or limiting belief along the way.
As you begin making your audacious goals and visions a reality, be aware of the hesitations and negative thoughts that flow into your thoughts.
Don't ignore them. CRUSH them.
For those nasty, recurring thoughts, replace them with a flip statement and turn them it into an affirmation!
For instance:
Have you been telling yourself you are not worthy of the dreams, goals, and success on our vision boards?
Try this flip:
"By creating success for myself I am creating success and opportunities for others."
?Take THAT negative, self-limiting internal dialogue.
?
---