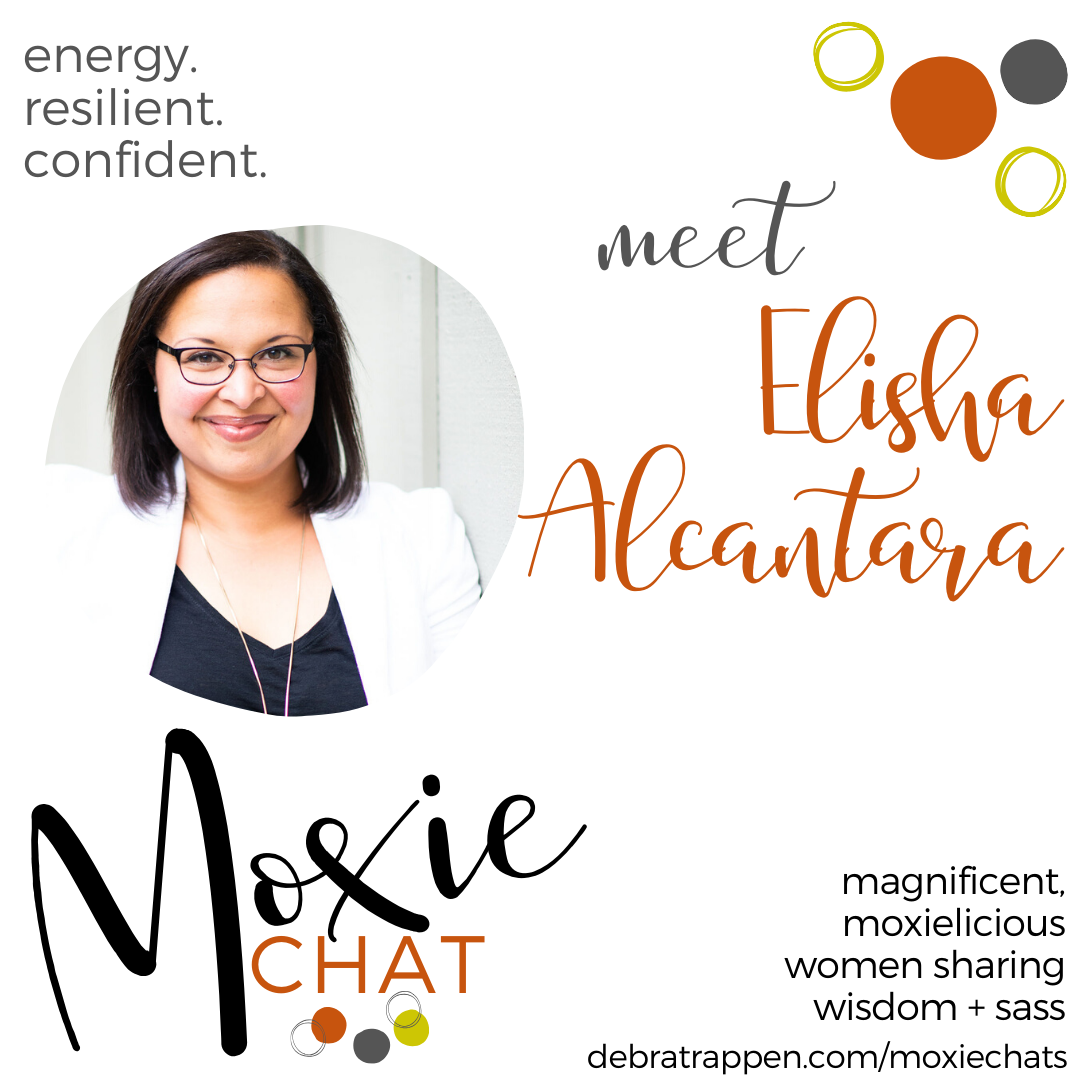 24 Apr

Moxie Chat: Elisha Alcantara * Energy. Resilient. Confident.

Podcast: Play in new window | Download

Subscribe: Apple Podcasts | Google Podcasts | Spotify | Pandora | Stitcher | RSS
---
Today's moxie chat guest is Elisha Alcantara.
Lionesses, are you bringing the real you to the outside world or do people see one thing while you live with dreams and desires buried within you?
It's time to get REAL about this very thing with entrepreneur and podcaster, Elisha Alcantara! A self-made badass from the ground up, she's on a mission to educate others on how to make lasting life changes that lead to becoming their own success stories.
Elisha has started real estate companies, a construction firm, a podcast, and a non-profit focused on housing homeless families. Through her failures in business and life, she has learned how to live from the inside out instead of from the outside in. She understands the life-altering difference this makes and is passionate to share this with others in the hopes they will live a calmer, more fulfilled life. She lives in Portland, OR with her two bright and beautiful kiddos Grace and Bradley, and she's the kind of mom who'll hold a tarantula just to make her kids happy.
Whatever you're secretly feeling or going through, you can live a happier, more connected, more confident life by following her method. Come as you are and learn the steps to get REAL so you can start living the life you imagine.
During our chat, we talk about the new real estate brand she is about to launch because of WomanUP!® – Kinected Realty. And how she is also opening a co-work space for amazing female entrepreneurs called Kinected Spaces!
UPDATE: Life has taken a major turn. Since we recorded this chat – the COVID-19 pandemic hit. Growth and launch plans are on HOLD.
Keep in touch with Elisha here: https://www.instagram.com/elishaalcantara/
---


1. How do you define SUCCESS?
my inside feelings match my outside appearance
2. Share the THREE WORDS that describe you BEST and why!
Energy. Resilient. Confident.
Energy – I'm a huge believer and feeler of energy and it's the thing people feed off of me the most.
Resilient – Things don't really knock me down…I pause, get clarity, and then proceed with new plans…ALL the time.
Confident – I'm so wholly connected from the inside out that I don't need external validation or affirmation to determine my worth.
3. What is one habit you are trying to build?
I don't "try" anything…I "do!"
4. What does MOXIE mean to you?
Having determination and grit 
5. What is your ONE WORD for the next 12 months? Why?
Rebuild.
I imploded everything in my life over the last 2 years because it wasn't serving me. My word for 2018 was "PAUSE", my word for 2019 was "CLARITY", and this year, I'm ready to rebuild!
BONUS: Do you have something launching soon? Anything special you want to talk about on the show?
Yes!! I'd love to talk about the real estate office I'm about to open because of WomanUp – Kinected Realty. I'm also opening a co-work space for amazing female entrepreneurs called Kinected Spaces.