11 Feb

Moxie Chat: Marguerite Crespillo * Power. Grace. Kindness. * Author of 100 Things I Love About You

Podcast: Play in new window | Download

Subscribe: Apple Podcasts | Google Podcasts | Spotify | Pandora | Stitcher | RSS
---
Today's #MoxieChat guest is Marguerite Crespillo.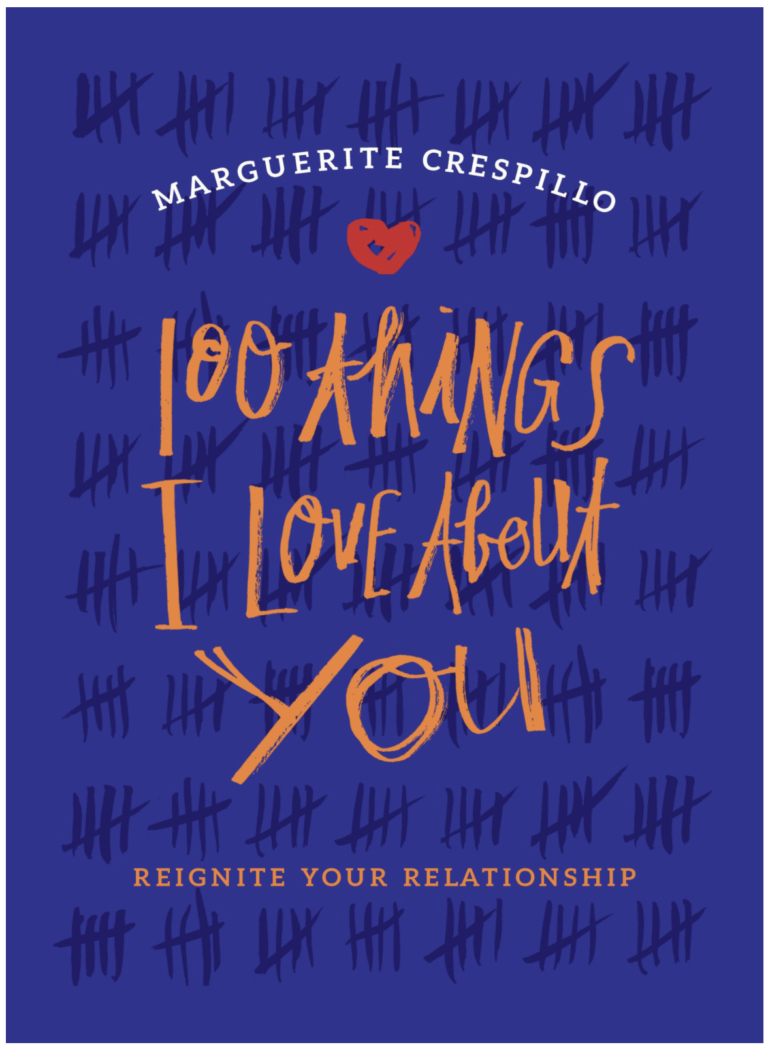 Marguerite and I met over a decade ago. This is her second visit to the Fire Up Podcast… our first chat was in 2016! 
Listen in on our conversation about her story and her fabulous new book "100 Things I Love About You"! True to Marguerite's tough-love personal style, this book is a step-by-step, guided notebook encouraging readers to look inward, discover their own agency, reignite the foundations of their relationship and find their way back to love.
Get ready to be inspired!
---
Her 140 bio on IG:
Momma. Wife. Speaker. Trainer. Coach.
Author. Podcaster. Lover of Life.
Top 1% Realtor Nationwide. …and so much more!

A bit about Marguerite:
Known as one of the top real estate agents in America (ranked #66 by the Wall Street Journal), Marguerite Crespillo is a sought-after motivational speaker, professional trainer, relationship coach, mentor to hundreds, the mother of six… and married for over 30 years… In short, she's a powerhouse… But, she nearly wasn't.
100 Things I Love About You is Marguerite's personal story of overcoming tragedy through perseverance, personal growth, and the willingness to change herself. Marguerite's unique account of what it means to almost lose everything, but, to instead choose the survival of her most important relationship, her marriage.
Without further ado, here's Marguerite.
---


1. How do you define SUCCESS?
I am successful when I feel grateful. I feel successful when I am helping others.
2. Share the THREE WORDS that describe you BEST and why!
Power. Grace. Kindness. (Chosen for her by her friend Randy!)

3. What is the best advice you have ever received?
Work on you and everything comes together.
4. What is one thing people would be surprised to know about you?
I was a surrogate mom.
5. If you could go back 11 years – what would you tell yourself?
Hang in there… it keeps getting better!
6. What is one habit you are trying to build?
Meditation.
7. If you could share a meal with ANY 3 people, who would they be and why?
Oprah, Bruno Mars, Don Miguel Luis.
8. What does MOXIE mean to you?
Drive, Sass, Energy!
9. What does a "perfect day" in your life look/feel like?
On a beach with my family!
10. What is your ONE WORD for the next 12 months? Why?
Elevate! Work more on helping others rise!
Connect with Marguerite + Order Her Book Here:
Order your copy of  100 Things I Love About You!
margueritecrespillo.com/100-things-i-love-about-you
facebook.com/marguerite.crespillo
instagram.com/margueritecrespillo
---
Watch on YouTube:
Watch on Facebook:
https://www.facebook.com/d11fireup/videos/2109160622570712